2020 was an unprecedented year in many ways. As it pertained to sports, athletes everywhere suddenly had their entire calendar ripped away as one event after another was canceled in an effort to keep people safe and slow the spread of the Coronavirus. As lockdowns were implemented and social interaction became increasingly limited, runners became evermore restless and creative with their training which resulted in extraordinary amounts of Fastest Known Time (FKT) speed record attempts on routes around the globe.
As impressive as many of these attempts were, we at TheStringbean.co believe it has only just begun. You heard it here first: 2021 will be the year of the FKT!
What is a Fastest Known Time (FKT)? A speed record, typically by a runner or fastpacker, on a certain route. They can be set by anyone on any day at any time. Records are validated and tracked by FastestKnownTime.com and are categorized into three categories: supported, self-supported and unsupported. More info here.
---
2020 FKT Statistics
FKT's first gained notoriety on three different trails, the John Muir Trail, Pacific Crest Trail and Appalachian Trail. Oddly, these trails didn't see new FKTs in 2020, although there was a noteworthy northbound effort on the AT by Liz Anjos. To be fair, the PCT Association and AT Conservancy actively discouraged hikers due to COVID. Meanwhile, the rest of the FKT world blew up. Iconic routes like the Nolan's 14 (Colorado), Tahoe Rim Trail (California), Colorado Trail, Wonderland Trail (Washington), Pemi Loop (New Hampshire), R2R2R & R2R2R – alt (Arizona), Long Trail (Vermont), Pennine Way (UK) and Bob Graham Round (UK) all saw new bests.
According to FastestKnownTime.com, the sentinel of all things FKT, they received an average of 40 FKT submissions per day in 2020. This is a giant increase over previous years, quantifying the increase in popularity and mainstream attention FKTs are now getting.
There is so much interest, in fact, that the FastestKnownTime.com website needed to scale to keep up. The website and associated podcast was mostly operated by proprietors Buzz Burrell, Peter Bakwin, and Jeff Schuler with a few other helping hands. Because each submission requires manual review and entry to the website, it can get out of hand fast and since the growth last year they've had to add some additional members to the team to keep things moving smoothly.
While mostly kept afloat by volunteers, revenue is needed to pay operating costs and upgrades to the maps, forms, and storage so they decided to implement a "Contributor Model" wherein donations are requested with each route or FKT submission. Along with various other methods such as affiliate marketing and sponsors, they hope to be able to provide more and better services to the growing community.
---
Efforts You May Have Missed Last Year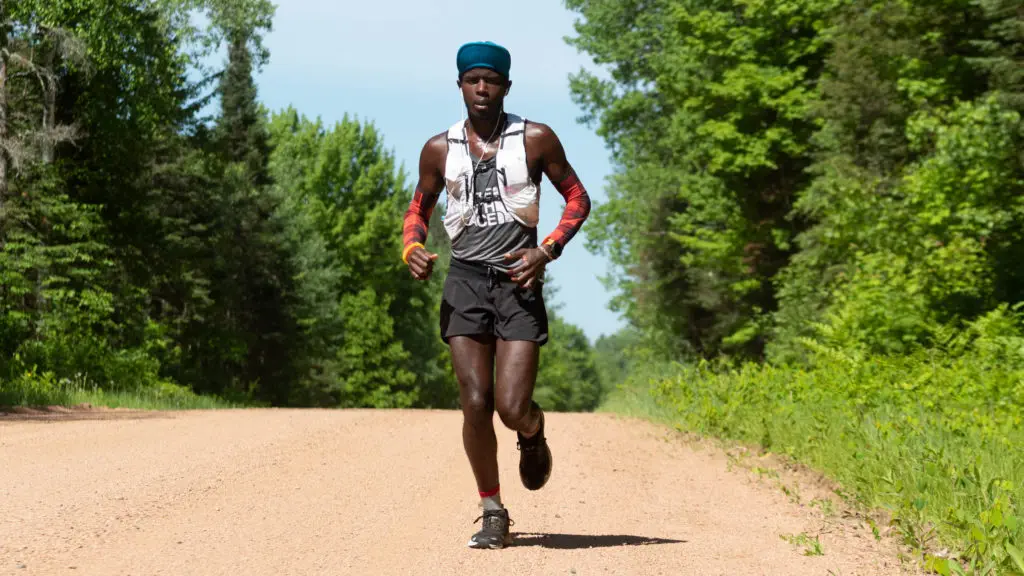 Beginning in 2018 the FastestKnownTime.com's podcast, aptly named The Fastest Known Podcast, has put out a series of episodes outlining the community's choices of the "FKT of the Year", interviewing the top 5 efforts while also publishing an article with the full list of nominees.
Because of the sheer magnitude and quality of submissions in 2020, there were several incredible efforts that didn't make the top-five cut. Most notably, many of the longer routes such as the Colorodo and Ice Age Trails whose records were topped by Jeff Garmire and Michael McKnight and Coree Woltering, respectively. Although, Mikaela Osler was awarded #4 in the women's category for her effort on the CT.
Ultrarunnings biggest America stars, Courtney Dauwalter and Jim Walmsley put up mindblowing splits only to crash and burn. Dauwalter was set to destroy not only the female Colorado Trail FKT, but even obliterate the mens records. She minimized sleep and pushed big miles early, but after 220 of the trails 480 miles, she had serious medical concerns and was diagnosed with bronchitis after being hospitalized. Walmsley, trying to best Kilian Jornet's course record on the Hardrock 100 course, was on record pace through 50 miles. He didn't end up setting the FKT, and I will hold off from spoiling the adventure in case you want to watch 'Wild and Tough' free on YouTube, the documentary on his FKT attempt.
Other classic routes like the John Muir Trail, Rim2Rim2Rim, Arizona Trail, and Presidential Traverse were also attempted but didn't make the list. There is no local reporting on FKTs, but they are worth celebrating. For example the classic Blue Hills Skyline Trail for Bostonians saw 5 new FKTs.
---
Current Trends
Of all Joe's coaching clients, only three participated in actual races in 2020 (me being one of them). Most others turned their attention to solo efforts, fastpacking trips, and FKTs. This trend has continued into 2021 as races continue to call off or are already full from last years' deferments. Now that athletes understand how plausible it is that they may not toe a start line again this year, many are now eyeing FKTs as their big event of the year.

As evidenced by the FKT of The Year awards in 2020, the efforts getting the most recognition are a mixture of High Routes and classic tracks of a couple hundred miles or less. Although a multi-day (or week) attempt does sneak in occasionally, it appears that the most interest is in routes that can be knocked out in a long weekend.
FKTs are now integrated into athletes' psyche and training schedules, and since the pandemic is no longer a surprise there is more time to plan and focus on speed records instead of pivoting to them from race training. FKT submissions have held strong so far in 2021, and there is good evidence to support the fact that we are going to see some big attempts this year.
---
FKTs By Distance
We like to break down FKT's into three different distance categories: short, medium and long.
Short FKTs, like 100-mile Nolan's 14, are essentially self-made ultramarathons, requiring a race-type effort from the moment you press start on your watch. Long distance FKTs, like the 2,189-mile Appalachian Trail, require patience, pacing and resiliency. Not only do you have to compete as an athlete for the entire trail, but you must stay alive as a human. Medium length FKTs, like the 270-mile Long Trail, fall into a weird middle ground. Every moment counts, but you will surely fail if you don't take into account your body's basic needs, like calories and sleep.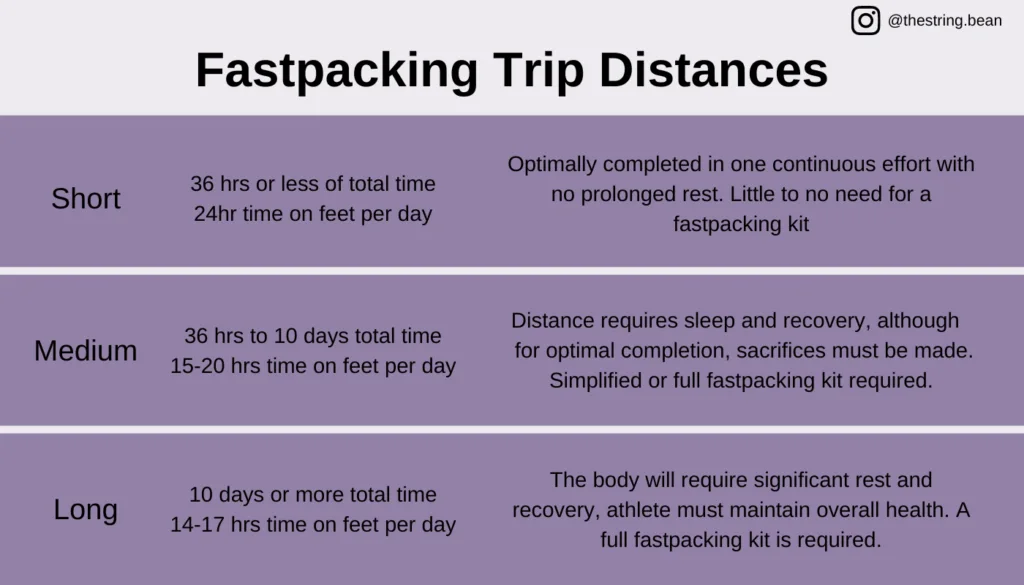 Joe and I are expecting the biggest dent to be made in short form FKT's, the majority of the thousands of FKTs submitted last year in that category, since they are more accessible and don't require the same training lead up and recovery that a multi-day even leads to.
Medium length FKTs will likely garner the most attention in 2021. I know multiple pro athletes who are eyeing medium length FKTs due to the allure of a multi-day race against time that a single effort event just doesn't have.
Currently, we are are aware of 3 athletes going after FKTs on the Appalachian and Pacific Crest Trail. I'd expect there to be a few more out there. This category is the most interesting to us. An FKT on a 1,000 mile plus trail not only takes weeks or months to complete, but it requires logistical prowess as well. I see more sub-elite athletes, most of whom coming from a thru-hiker background, targeting these FKTs. I like that. It keeps it real.
---
Legitimizing FKTs in the Long Term
As speed records begin to carry serious weight in the careers of athletes–sometimes leading to sponsorships or other forms of financial gain–there is added pressure to skirt the rules. Fastest Known Time submissions have a long history on the philosophy of honesty and integrity, and while verification is required to substantiate speed record claims there is no singular charter of rules. Indeed, that is part of the charm and allure of speed records, but it also allows those with malicious intent and opportunity to be deceitful–whether that be through doctoring the results or athletes using drugs to enhance their performance.
In speaking with the FastestKnownTime team, they told me they've identified doctored GPS results submitted for FKTs. Anybody who follows endurance sports won't be shocked by this news, but it is still saddening. Anyone who is submitting an FKT needs to know that their effort needs to be irrefutably supported by documentation and data.
Currently, there is no regulatory body for anti-doping in the sport of ultrarunning, much less FKTs, and it does not to appear to be coming any time soon. Although ultrarunning has grown tremendously over the last decade, there simply isn't enough of a need or availability of resources to create, manage, and fund such an institution. Instead, the onus is on race directors, coaches, sponsors, and athletes themselves to reject the use of performance enhancing drugs at events and within organizations.
But how can this be applied to the world of speed records? As previously mentioned, the team at FastestKnownTime.com are solely the documenters and do not have the jurisdiction or capital to test everyone who submits and FKT for drugs. Since there is no race director to enforce rules, the responsibility would lie with with the athlete and their sponsors, if they're so inclined. Speed records have been around for a long time and certainly are not waning in popularity. Now that careers are being put on the line and the stakes are being raised, it's evermore important that the ultrarunning and FKT communities continually come together to foster a culture of honesty and integrity as it has done in the past, and to work together in coming up with creative solutions to discourage cheating to avoid an Icarus type of situation like other endurance sports have experienced.
This is a noble ambition, and I call on everyone in our community to take an active an educated stand on doping and proper documentation of FKTs. In time, ultrarunning and FKTs will have their own stains. We must do everything we can to protect the integrity of something we love.
---
Takeaways
2020 was a year of unprecedented speed records – so many, in fact, that some of the best records weren't even talked about. As COVID-19 vaccines begin to slowly roll out, many expect that the trend of FKTs will taper off. I'm not so sure. If the first couple of months of 2021 are any indication, athletes of all abilities have begun integrating FKT efforts into their regular training and racing schedules. With an uncertain season ahead, I'm putting my money on this year as being the best in terms of quality and quantity of FKTs submitted. Those at FastestKnownTime.com seem to agree with this sentiment, as they have hired additional help to match demand and adopted various revenue models to defray the cost.
As these trends continue, however, the community needs to remain vigilant in its values to curb unscrupulous behavior and mendacity to maintain the positive and supportive culture of speed records. Without that, the system falls apart and we stand to lose what has become an indispensable component of endurance athletics.
---
---
This post contains affiliate links. I earn a small commission on sales via these links at no additional cost to you. If you'd like to support me, please purchase products through the affiliate links. Thanks!
Brandon Chase is a writer, endurance athlete, and guide based in Maine. He is a former Foreign Service Officer with the U.S. Department of State and spent nearly a decade overseas serving at embassies in Egypt, Cyprus, and Pakistan.
Along with a 98-day thru-hike of the Appalachian Trail, he has summited Mt. Kilimanjaro, hiked the West Highland Way, fastpacked in the Himalayas, and trekked around New Zealand and South Africa. He also regularly competes in ultramarathons at the 50k, 50-mile, and 100-mile distances.