The All In Trail Collective is a group of hungry, younger athletes who are ready to get after the trail running scene. Our athletes compete in all distances, from Vertical Kilometer races to multi-day events. The All In Trail Collective is coached by 6 coaches: Jess Schnier, Scott Traer, Rosa Moriello, Georgia Porter, Yassine Diboun and Joe McConaughy. The 14 individuals below were offered a 1:1 coaching scholarship through the future year. The All In Trail Collective consists of over 100 athletes in North America! Our goals with this group are to help encourage younger athletes to go All In on the trail running scene and to create a space to help expand the diversity of the trail running community.
Annually, we accept applications for athletes to join the All In Trail Collective and coaching scholarship. The application period for 2024 is set to begin in December, 2023. Learn more about the program here.
We'd like to give a shoutout to program sponsors, including Rainshadow Running, Aravaipa Running, Trail Animals Running Club and Tejas Trails for offering complimentary race entries for these athletes. Additionally, we'd like to thank program sponsors Sawyer, TrailButter, Brooks, Janji, and Salomon for hooking athletes up with different gear and products.
We're proud to announce the recipients of All In Trail Collective Coaching Scholarship. We can't to see what they do in 2023 and beyond! Stay up to date on the All In Trail Collective through our Instagram.
---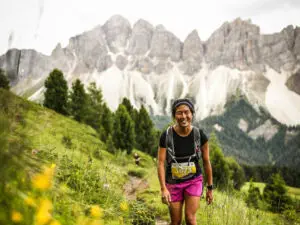 Ali Everhart
She/her
Baltimore, MD
Coached by: Jess Schnier
Running Goals:
Complete 200-mile race
Complete a thru-hike
Help build a more diverse trail community
I grew up on the eastern side of the Cascades in Washington and mostly played field sports growing up. I fell into trail running while in college in Seattle through a friend who has continued to push me to go farther than I thought I could go. I'm happiest doing anything outdoors, but my favorites include trail running and biking.
I applied to this scholarship to join others who are interested in bringing more diversity to trail running. Showing up at races or events, there's often a lack of both age and racial diversity and I want to help change that. On a personal level, I want to connect with and learn from other runners to learn how to train more efficiently to improve my strength and endurance so that I can can go farther for longer.
---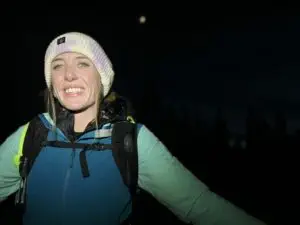 Ali Rudy
She/her
Leadville, CO
Coached by: Rosa Moriello
Running Goals:
Set a PR for a 50 miler and 50k

Set the FKT on Mount Elbert, CO's tallest 14er

Create a running club/program for youth runners in my community
I have loved running since I completed my first half marathon at 11 years old. Since then, running has served as a solace to mental health issues, more than a goal or achievement to reach. Becoming a part of the ultra running community has recently changed that perspective, and I continue to foster passion for racing, the community and this amazing sport.
I applied to this scholarship because I understand the importance of equity having grown up in developing countries, and currently living and working in a rural underserved community. I have experienced many barriers to running myself since I began 11 years ago, and feel the need and drive to further my own potential with a program such as @allintrail, while advocating for others who also face these barriers.
---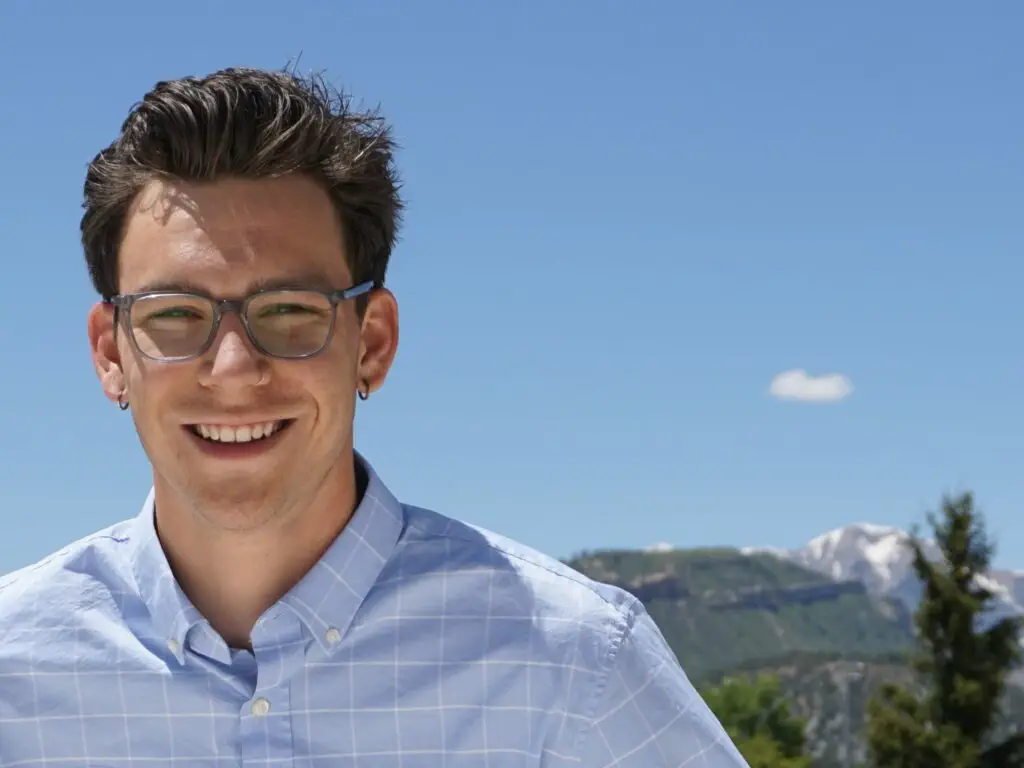 Emilio Anaya
He/him
Tucson, AZ
Coached by: Scott Traer
Running Goals:
Win at Old Pueblo Endurance Runs
Top 10 at Black Canyon 100k
Race in Europe
I grew up in Tucson mostly playing soccer and later volleyball in high school, but I always enjoyed skateboarding more than anything. During college at Fort Lewis in Durango, CO, skating and snowboarding became how I spent the vast majority of my free time. I began running and then soon after trail running during the summer of the pandemic and I never haven't look back since.
As someone who is still relatively new to ultra-trail running and running in general, I know that there is still a world of knowledge for me to learn. This scholarship with the All In Trail Collective presents an amazing opportunity to be guided by some of the best athletes in the sport so that I can better approach my full potential. I also believe that being apart of this program will help me to learn how to carve out a larger space in trail running for people and communities who have much less exposure and accessibility to trail running. Trail running has nothing to lose and everything to gain from more diversity in this sport.
---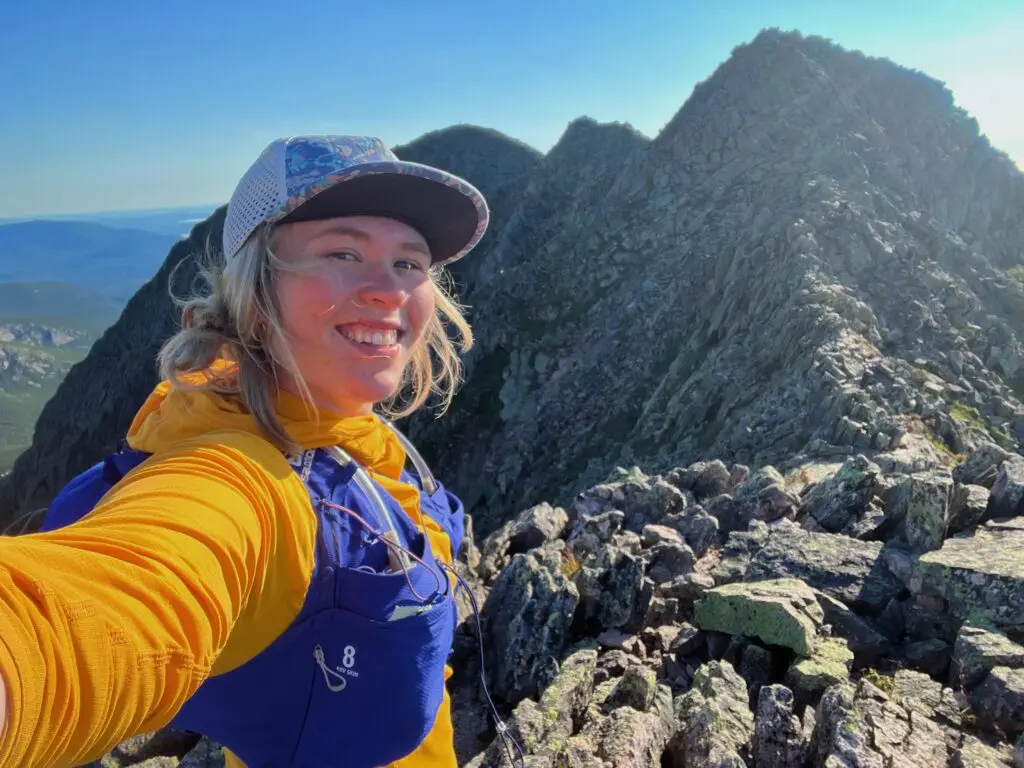 Emylee Menard
She/her
Nottingham, NH
Coached by: Georgia Porter
Running Goals:
Successfully finish my 50 mile race within my time goal
Remain uninjured through training and racing
Improve my time on traverses such as the Presi traverse and Pemi loop
I grew up playing your average sports (soccer, softball, etc), but didn't really love or excel in any of them. In 2019, I started getting into hiking and from there discovered trail running in early 2020.
I applied to this scholarship because I love the community aspect it brings forward. It also gives me a chance to work with/run with people who have similar goals and interests as me while improving upon my personal goals and interests. As someone who is newer to running as well, working with a coach to give me better tools to train for longer distances is also something that drew me towards the scholarship.
---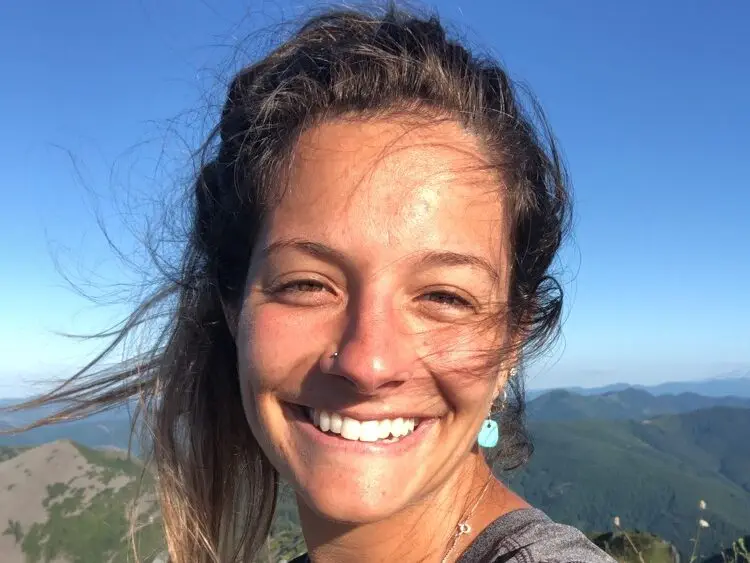 Ericka Rinehart
She/her
Portland, OR
Coached by: Yassine Diboun
Running Goals:
To have more structure and a training plan
Run a 50 mile race
In the near distant future, run a 100 mile race.
I am a pediatric intensive care nurse, originally from Indiana. I ran cross country & track in college, but have about a year and a half of trail running experience with three 50k's under my belt and looking forward to more!
I applied for this scholarship as a way to grow as a trail runner. My knowledge about training is limited and I am excited to grow in that area. Not only in training and knowledge about the sport but I am also excited to expand into the trail running community.
---
Ivan Denizac
He/him
Portland, OR
Coached by: Yassine Diboun
Running Goals:
Two FKTs on established routes in Puerto Rico
Complete a sub 2:50 marathon
Finish first in an ultra-marathon (or two) in the 50k, 50m, or 100k distance.
I was born and raised in Puerto Rico, and I have spent most of my life road running, biking, hiking, playing basketball and volleyball. In the past two years, I committed to my journey as a sportsperson and completed my first half-marathon, marathon, 50k and two Spring Triathlons.
I applied for this scholarship because I felt like All in Trail Scholarship cared about my story and about increasing diversity in the ultra-running community. And as part of my story, I had found find myself financially constrained to afford high-quality coaching that would've match my training ambition. All in Trail was exactly what I needed, a supportive community of runners that would challenge and encourage me, while receiving high-quality coaching as a pursue my dreams and goals in the ultra-running world.
---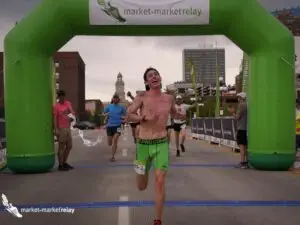 Jonathan Facio
He/him
San Antonio, TX
Coached by: Jess Schnier
Running Goals:
Compete in a variety of disciplines, an ultra trail race, a backyard ultra and a sub-ultra vert race

I want to have so much fun doing it!

I would like to see how much better I can be in them and find my limits.
I am originally from Iowa. I went to Simpson College, a division 3 school in Indianola Iowa where I competed in cross country and track all four years. My main event was the 3k steeple!!
I applied because I have had such a strong interest in the trail and ultra world and try to follow it as much as I follow track. All In was the perfect combo of learning more about the sport and engaging with people in the sport in other communities like the lgbtq+ community!
---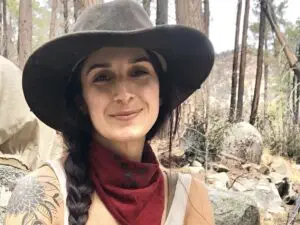 Lauren Renteria
She/her
Tucson, AZ
Coached by: Georgia Porter
Running Goals:
PR my 50-mile time
Run in a 24-hour (or longer) race
Take on a multi-day, fastpacking effort on a long trail
Run the Grand Canyon.
I love being outside and exploring the natural world. Whether I'm at work wielding some sort of trail tool or taking on the trails with my dog or bike, galavanting through the woods is one of my favorites pass times, that's why I love trail running so much – especially long distances. For me, running is when I feel the most free, connected with my body and with the earth.
Though I've always taken on running as a hobby, I am very new to running ultras, racing and the trail running community in general. I applied for this scholarship to connect with other athletes who I look up to, learn more about running long distances and find out what I'm capable of. I am also very passionate about diversifying the starting line and love that the coaches with the All In Trail Collective share that passion with me.
---
Lila Gaudrault
She/her
Cape Elizabeth, ME
Coached by: Scott Traer
Goals:
Sub-2:45 in the marathon
Sub-6:00 in a 50-miler
Represent the United States at a championship event
I have been running since middle school, but my love for trail, ultra, and mountain races really took off during my junior year of high school. Since then, I have competed in a wide range of events, from road marathons and trail ultras to short uphill mountain races and FKTs. Outside of running, I am a second-year nursing student and love to garden, cook, and explore the trails with my dog in my spare time!
This scholarship intrigued me because it goes beyond just the opportunity to work with a coach. The idea of building the next generation of ultra runners through mentorship and support, and, in turn, encouraging those athletes to go out, engage their communities, and build enthusiasm for the sport, is something I find extremely exciting. I also hope that the advice and mentorship of an experienced coach will allow me to reach new levels in the sport as I strive to take on longer distances and new challenges. Finally, through this scholarship, I would love to be connected with a greater community in the ultra running space.
---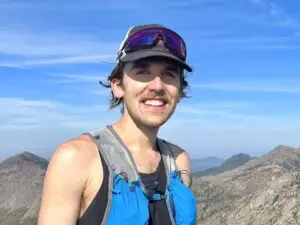 Michael Tappel
He/him
Seattle, WA
Coached by: Joe McConaughy
Running Goals:
Run a 100-miler
Get into the UTMB lottery (fingers crossed)
Get stronger, and improve my running form and efficiency
I am a novice trail runner based in Seattle, though I grew up in snowy Anchorage, AK. I started running in 2018 when I moved to Seattle and quickly fell in love with the sport, especially when I discovered how beautiful the trails in the nearby Cascade Mountains are.
I applied to the All In scholarship because I'm still new to running and have never been coached before. Although I've had some successes in regional ultra races over the last few years based on my self-training, I need the wisdom and experience of a seasoned runner to take my athletic performance to the next level. As a gay man, I'm also excited to bring more LGBTQ+ visibility into a sport that has historically lacked diversity (although that's changing!).
---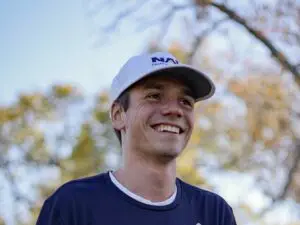 Ryan Raff
He/him
Flagstaff, AZ
Coached by: Joe McConaughy
Running Goals:
Win JFK 50 mile
Race at UTMB
Win Western States
I am from Lehi, Utah and moved to Flagstaff to run collegiately for NAU. I was a member of four national championship cross country teams. I got married in 2020 and my wife Sarah and I have a 7-month old daughter named Lucy.
I applied to this scholarship because I wanted the opportunity to work with a coach to help me reach my goals in ultra running. I also wanted to connect with ultra runners my age who may also be newer to the sport. I applied to grow as a person and an athlete.
---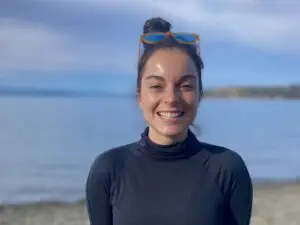 Sedona McNerney
She/her
Seattle, WA
Coached by: Jess Schnier
Running Goals:
Sub 5-hour 50k
Race my first 50 miler
Race my first 100k
As a teacher and an athlete, I consider myself a "jack of all, master of none" (stolen from Alex Borsuk). I am a big fan of anything that gets me outside, moving, and pushing my limits, physically or otherwise! Running just seems to be my favorite way to check all those boxes 😉
I took a break from structured running & training after graduating college. I felt like I needed to reclaim the sport as my own and enjoy a little time to explore what I thought the sport might have in store for me. I applied to this scholarship because I can feel myself getting antsy in anticipation of my potential in the trail running world. I'm excited to see why I can accomplish as a part of this amazing community!!
---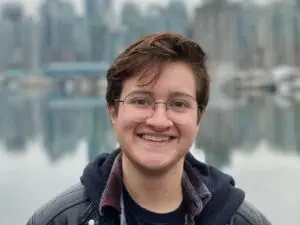 Steff King
They/them
Vancouver, BC
Coached by: Rosa Moriello
Running Goals:
Achieve a new 50k PR
Complete a 50-mile race
Start up a local 2SLGBTQIA+ running club
I am a queer, non-binary runner (and novice boxer) in a growing 2SLGBTQIA+ athletic community in Vancouver, BC. I was introduced to ultra-endurance athletics unconventionally through past work as a field archaeologist. Over the years, I have primarily run marathon distances in the PNW but have recently started to climb the ultra-distance ladder. I spend much of my time running long hours instead of working on my PhD research, connecting with my community at the local boxing gym, and running races as a non-binary advocate.
I have run many races but have seen little opportunity for myself and other transgender and non-binary people to participate as themselves. I applied for this scholarship to not only help strengthen my capabilities as a growing ultrarunner but also to connect with the trail running community to collaborate on creating more supportive spaces for TNB runners. As a member of a small queer athletic community in Vancouver, I have seen how being connected to a vibrant representative group of athletes can help people grow physically, mentally, and emotionally. I hope to be able to use what I learn from the All In Trail Collective to help facilitate that inclusive, supportive space in the wider running community.
---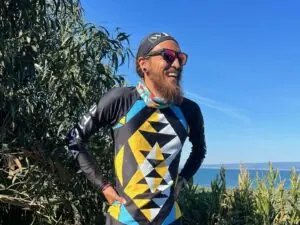 Timberlin Henderson
He/him
Fruitland, NM
Coached by: Joe McConaughy
Running Goals:
FKT for the Long Walk Trail (the Navajo Long Walk trail that my ancestors did to save their lives and culture)
Race at UTMB race
Make running a full-time thing. I love this sport.
Running has always been a part of my life, especially since running runs deep in the Navajo culture. I started ultrarunning in 2016 and have not looked back. Since then I've done numerous ultra races ranging from trail marathons to 100 miles and beyond.
I applied to this scholarship to not only further develop myself as a runner but also use what I've learned to help my community. Running can benefit a community in so many ways and I just feel bringing this energy to my people would inspire them to bring a little more positivity in their life.
---