Trail Running Documentary of the Month // April 2020 // 23 minutes // Vimeo, free
Welcome to TheStringbean's Trail Running Documentary of the Month winner for April, Coming Home – Ag Teacht Abhaile.
Coming Home is a documentary of Paddy O'leary's impressive Fastest Known Time on the Wicklow Round of the Wicklow Mountains outside of Dublin, Ireland. While conquering this fantastic mountain route makes for an interesting film on its own, the film is also an expose on the rich Irish mountain running community. Paddy, a resident of San Francisco, is an accomplished runner who boasts top finishes in races like the North Face 50m, CCC at UTMB and Way to Cool 50k and is a 2:20 marathoner. In the film, however, Paddy is looking to reconnect with his roots near his hometown of Wexford, Ireland. He has his sights set on Ireland's most competitive trail route. The Wicklow Round is a combination of 26 different checkpoints, almost all of them are 3,000ft mountain peaks. In reaching all checkpoints, you complete a 60-70 mile circle with 20,000 ft of elevation gain through bog, rock, road and trail.
So, why does this documentary make the list? Well, there have been some exciting films launched this month, particularly Unbreakable: The Western States 100 and 100 Miles High featuring Darcy Piceu. Both these are great films. I'd recommend checking them out, however the cast of characters you meet in the Irish mountain running trail community makes Coming Home a unique and captivating film. Being completely honest, Coming Home one of the best trail running documentaries I have seen in a long time. Being more completely honest, Paddy O'leary beat my record on the Wicklow Round, so this film has an extra special place in my heart.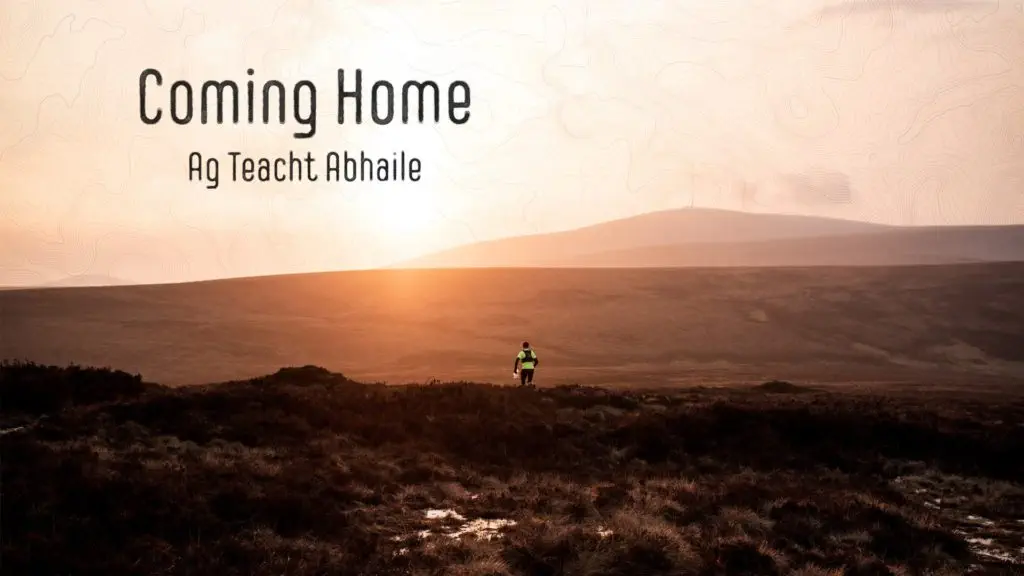 The Secrets of the Wicklow Round
Alright, my secret is out. Yes, I ran 17:09 on the Wicklow Round in 2018 and Paddy broke my record in 2019 with a time of 16:27. He smashed it. However, I am not upset or frustrated by this. Well, I am a little frustrated. I would have liked having the record for one more year. Paddy had tougher conditions and he bested my time. On top of that, he was very open with his attempt on my record and brought me into the process. We had multiple calls before his journey, and I was rooting for him every step of the way. He is a stand-up gentleman. You can watch my 8-minute documentary on the Wicklow Round here.
So, Dooster Film's documentary is particularly personal for me. The story of the Wicklow Round begins with Moire O'sullivan and Eoin Keith. Moire was the first person to complete the Wicklow Round. In order for your attempt to count, you have to run the entire route in under 24 hours. While quite a few runners attempted the route in it's entirety, no one went sub-24 until Moire came along in 2009. Only one day later, Eoin Keith came and broke her record. Prior to my attempt, the FKT had only been improved once in 9 years by Karina Jonina in the women's side. In my mind, Eoin is the embodiment of the Irish mountain running community, and I'm so glad he had a large voice in this film. When I was gave my go on the Round, I only had 60 total hours in Ireland to do recces and determine the best route for myself. Eoin provided me invaluable insight even though I was going after his record. He did the same for Paddy.
Another thing to note about Paddy's performance is that he completed the Round in terrible conditions. The film is only able to capture a fraction of what Paddy went through. If you step in the wrong spot on a bog, you find yourself waist deep in a suck hole. I estimate the poor visibility and high winds probably cost him 20-30 minutes.
The Route
I want to take a second and focus on the actual route Paddy runs in the film, because it is AWESOME. Ryan Scura and Dylan Ladds of Dooster Films did a great job getting a variety of shots and perspectives on the terrain, pay attention while you are watching.
The Wicklow Round is a true fells running route. There is no set path or trail; the only requirement is that you must pass 26 checkpoints and you can get to them any way you want. The majority of the route has no trees, no roads and minimal trails. The trails that do exist are often flooded, poorly trodden or indirect. Oftentimes, for this reason, your best option is to run off trail. If you have never experienced a bog before, let my wife, Katie's, story provide insight. We were at the side of a highway, she took two steps out into what appeared to be an open field and was immediately up to her waist in muck. She needed someone to help her get out. This was at 6AM before our day had truly begun. Paddy was navigating these conditions his entire day, often with high winds. Rough.
Another challenge of the Wicklow Round is that you cannot use a GPS or other tracking device. The most navigational aid you are allowed is a map and compass. This means that when you see Paddy sideways on a mountain, not only is battling all these conditions, he is also trying to determine in what direction he should be running. What I imagine must have been most difficult was identifying the top of mountains. Since the Wicklow Mountains are rather modest in size and quite old, they often don't display a defined peak. Most likely, you will find yourself perplexed in the middle of what appears to be a field, trying to identify the highest point through eyesight and your map.
This kind of route is unheard of, even in the ultrarunning community. The Wicklow Round has its own maniacal personality that it inflicts upon anyone bold enough to attempt the challenge.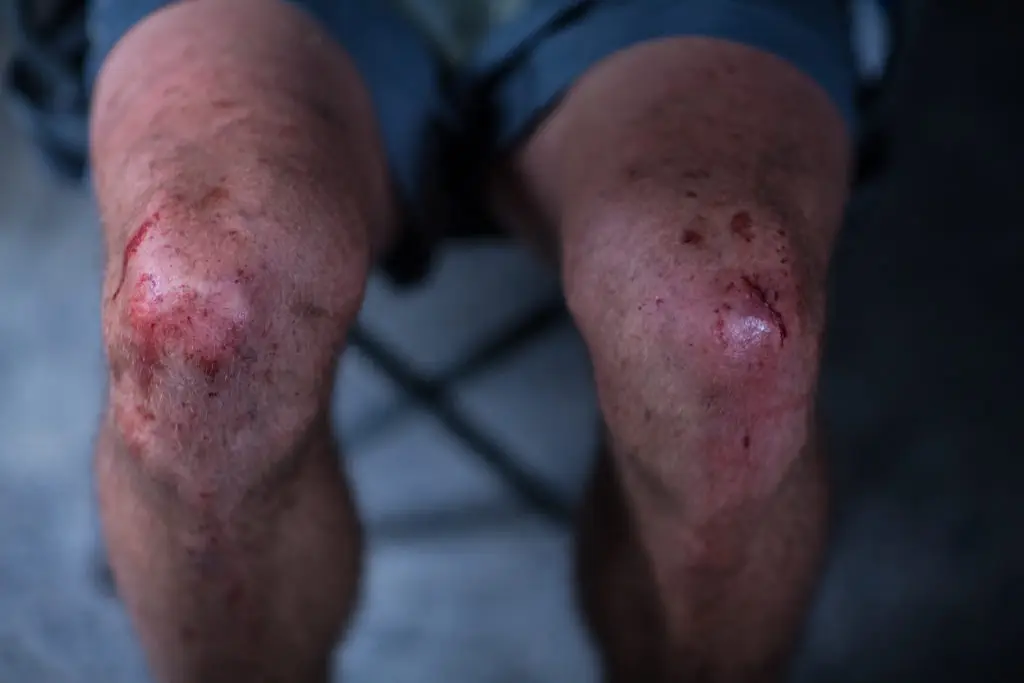 The Irish Mountain Running Community
I lament that we don't discuss the characters you see on this film until the fourth and final paragraph. Simply watch the film and prepare to be entertained. In all my travels, I don't think there is a wittier and more comical group of individuals than the Irish.
Let's start with Paddy. He's a humble and gregarious person as the film portrays him. He's considerate and has a fierce sense of competition. At the end of the film, he demonstrates humility and actively encourages the next two individuals who attempt to set the FKT. Knowing him, Paddy was certainly unhappy that he couldn't hold onto the record, but he continues the tradition of unending support and love that started with Eoin Keith.
Second, you can't help but fall in love with Paddy's parents. Dooster Films made an excellent choice including this footage in the film. His parents appear impressed but confused by their son's exploit and quick to make a witty remark. I think I have a crush on Paddy's mother.
Lastly, you get a glimpse of the past, present and future of Irish mountain runners. The Irish Mountain Running Association, or IMRA, is the de facto trail running club of Ireland. The group has a large and committed following. Based on the films portrayal, one would think that half of Dublin came to watch and support Paddy. The best part? They probably did. When I ran my Wicklow Round, I had strangers come greet me before, during and after my run. The folklore and intrigue of this route has cultivated an incredibly supportive group and a community that is rare to find.
Comment below to let me know what you thought of the film!
Subscribe to my bi-weekly newsletter to stay up to date on future Trail Documentaries of the month
Click to access TheStringbean's past Trail Documentaries of the Month