Ultramarathon, marathon, fastpacking – how will you prepared for your next big adventure?
Working with a running coach
Summer is in the rearview mirror and 2022 running goals are starting to rear their beautiful, ugly heads. I'm starting to eye the future season with excitement, as are many of my athletes. 2021 was a great year for the Bean Sprouts. They set FKTs, finished 50 km-250 mile ultra distances, PR'd in marathons, half marathons and 5ks. All that work started months, sometimes years in advance. Now is the perfect time to invest yourself in the process to be prepared for your next goal. However, I cherish the fresh spring air in our lungs over a podium finish. Now is the time to fall in love with running.
Hiring a running coach is a personal and important decision. Consider critical questions: What role do I want running to play in my life? How can this coach improve my running and wellbeing? Do I feel confident in their abilities and expertise?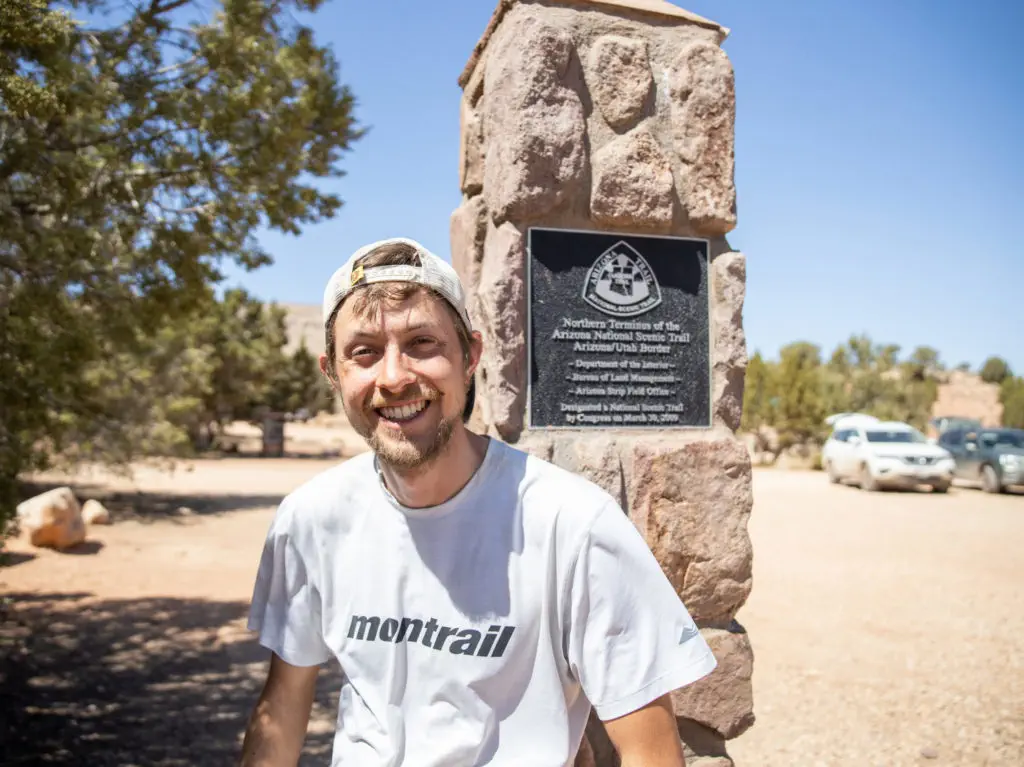 My philosophy is simple: healthy, happy athletes make fast athletes. Running is a tool that will make you a better person. I work with athletes to increase performance, drive motivation and correct bad habits while forming good ones. I enjoy working as a coach because running is a journey. Improving your fastest times or running your farthest distance seems intimidating – but with structure and commitment to the process you are able to unlock so much more human potential than you knew you had.
For my coaching webpage, click here. Not ready for commitment? Subscribe to the TheStringbean newsletter which gives insider access to my training, coaching tips and adventures.
My coaching story
My marathon and ultramarathon running coach story begins in the middle of the California desert in 2014. I grew up a top high school runner in Seattle, WA and competed as a 4:12 miler at Boston College. I was blessed to have competed under incredibly talented coaches, but they didn't exactly prepare me for the goal I had envisioned – I wanted to set the Fastest Known Time (FKT) on the Pacific Crest Trail. Having never run more than 22 miles at once in my life, I now hoped to run 50 miles a day for 53 days over the West Coast's biggest mountains. What could go wrong?
Well, it turns out a lot. The beginning of the trail in California featured blistering heat and countless miles.
I was lucky to have brought Jordan Hamm as my crew chief. 'Jordo' was my captain in college and a year older. He ran a 4:05 mile. He is (was) fast. I trusted Jordo with everything. He told me how many miles I would run, he washed my dirty socks, he massaged my legs when they wouldn't want to move. He took me out of my own head and focused me on the task at hand. My achilles fired up with severe tendonitis for the first 8 days; meanwhile, he stayed positive and instructive. He helped me treat the inflammation while still covering 40 miles a day. He saved our adventure, and I went on the break the previous FKT by 6 days. At the time, he was my best friend, now I recognize that he was my coach.
Jordo embodies three aspects of coaching: trust the process, be bold, and stay positive. After finishing the Pacific Crest Trail in 2014, I've continued to evolve as a runner and begin coaching. In 2015, I was pleasantly surprised to find out just how hard a 40 mile ultra marathon would be. In 2017, I set the speed record on the 2,165-mile Appalachian Trail and worked with my first client, Evren, who wanted to tackle his first 100 mile race. Since designing Evren's first training plan, I've gone on to work with athletes running marathons, ultra marathons, and even multi-day fast packing adventures. I've created a community of Bean Sprout athletes who always inspire. Click here for their 2021 races.
Ultimately, I coach because I love the process, always look for the next challenge and can't ever wipe the smile off my face. These are the three biggest qualities that I look for in an athlete, because a healthy, happy runner makes a fast runner.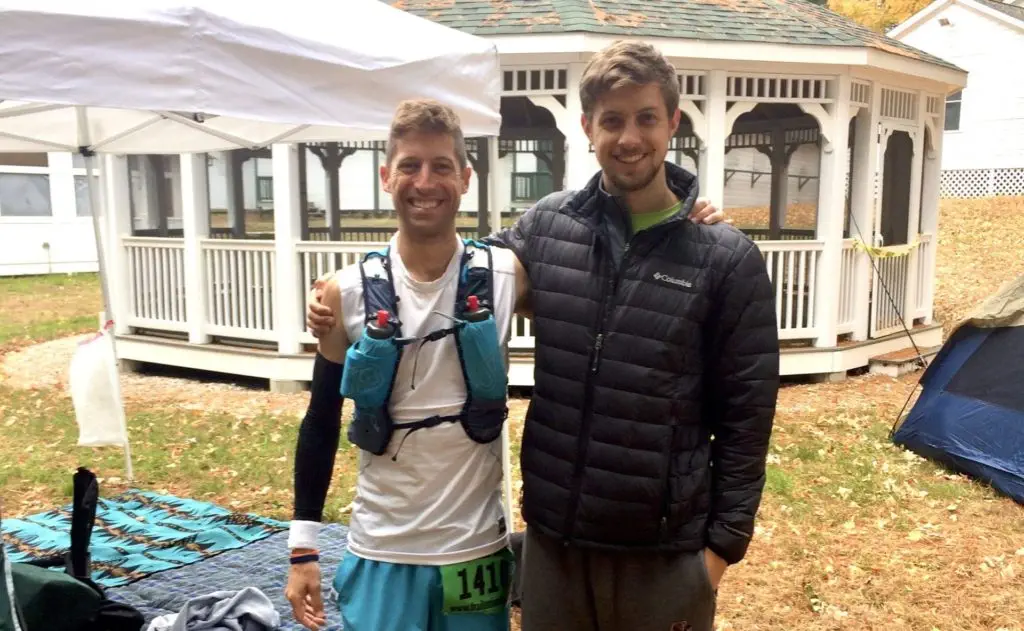 How does a coach work?
I work virtually with all levels of athletes as a marathon and ultramarathon running coach. The first step you can take to get started is to shoot me a quick message. I offer a free consultative call to talk over your goals and our relationship. If you'd like to move forward, I'll then get to work creating a training plan and bigger picture strategy based on your running goals.
Below is a list of services that are included in either plan listed below:
Customized training plan via Google Docs
Tempo, track, hill and long run work outs
Bean Sprout Slack and Strava group
Weight program consulting
Race nutrition consulting
Gear consultation
Injury consultation*
Sponsor discounts (Columbia, TrailButter, COROS and more)
*While I, Joe McConaughy, make every effort to provide with instructive suggestions for health related issues, I am not a licensed medical professional. I study best practices in an attempt to keep any athlete injury free and healthy, but running may cause damage to your body. For medical issues, you should see a licensed professional. Under no circumstance shall Joe McConaughy be held responsible for injury or damages.
Basic Training Plan
Designed for runners who are looking for a training plan to tackle their next big race. You're comfortable following a plan and ready to hit the ground running.
Contact: Unlimited e-mail; phone call x1 per three months
Training plan: $180 per month
Standard Training Plan
Designed for runners who are looking for a more hands approach to training. You'll be given a plan with plenty of opportunities to learn and ask questions.
Contact: Unlimited e-mail; regular phone calls (x1 per 1-2 weeks)
Training plan: $240 per month
What are you training for?
Many runners start working with me because they have a BUG, a Big, Uncontrollable Goal. That BUG isn't so easy to squash, and the idea of finally achieving it can be quite daunting. Athletes come to me looking for structure and guidance to execute on race day. Training takes consistency over weeks, months and even years, and I find it essential to love that process to become a faster, happier runner. If you are a motivated individual who is looking to explore your physical and mental capabilities, we will work together just fine.
I work with all types of athletes, as shown by the 2021 Bean Sprout results and reflected in my track and trail background.
Since I began running over two decades ago, I've continued to fall in love with the process. Running is a highlight of each day, and no longer having a full time job allows me to be a better coach and work with more athletes. I hope to instill and celebrate that with everyone I work with.
So, that leads me to ask: how are you bettering yourself each and every day?
Inquire about me as your marathon or ultramarathon running coach through e-mail or read more here.
Subscribe to TheStringbean newsletter, which includes coaching tips, insider access to my training, and much more.
Follow my adventures on Instagram and Facebook.