Trail Doc of the Month // September 2019 // 17 minutes // Youtube, free
Welcome to TheStringbean's Trail Doc of the Month winner for September, Heavy as Lead.
The title says it all. At the age of 27, Jason Cohen found himself weighing 300 pounds and decided enough was enough. During his weight loss journey, Jason discovers the historic ultra marathon Leadville 100. A dream was born, and, seven years later, Jason finds himself toeing the starting line of the Leadville 100. Not only did Jason go through an incredible physical transformation, he set his sights on an audacious goal. At Leadville 100, not only are you covering 100 miles, but you are running at an average elevation level of over 10,000ft with over 15,000ft of ascent/descent. This is a story of an everyday guy achieving the extraordinary.
September featured many trail running documentary releases, however Heavy as Lead is self-produced, so the documentary has a very authentic and first-person narrative. This authenticity is why it is winning my vote for the doc of the month against some very awesome releases (bottom of the page for more details).
From 300lbs to 100 Miles
Jason Cohen's journey to run his first 100 miler represents a journey experience by ultra runners everywhere: Pick a challenge you could never realistically achieve, train, suffer, discover the meaning of life, race, realize it is more about the journey than the destination, finish, hug friends and family. Sorry if I spoiled any of that for you.
Jason inspires me. Plain and simple. Trail running can be an empowering experience. Jason's experience in training and completing the Leadville 100 is downright crazy. First, he had the strength to look himself in the mirror and demand a change. That takes humility and honesty.
Next, he trains for seven years – yes, seven years – before he finally achieves his goal. How many promises have you made to yourself that you've fulfilled seven years later? When I was in college, I had wanted to be a doctor. Then, realized I needed at least seven years of education and said no thank. I enrolled as an English major and never looked back!
Back to running. During the actual race, he didn't have it easy. Chasing cutoff times and fighting off fatigue, Jason achieves his trail running dream. As any runner knows, n ultra marathon never goes as planned. Jason has the guts and perseverance to finish.
Too often, the ultra marathon world is dominated by a few familiar faces that we associate with badassery. Killian Jornet, Courtney Dauwalter, Jim Walmsley. Because of technology, we have the ability to share every training run, podium finish and Fastest Known Time. Every week, someone else seems to be pushing the limits of what was thought possible. You don't find as many stories of inspiring middle/back of the pack runners. Heavy as Lead's is a fresh perspective.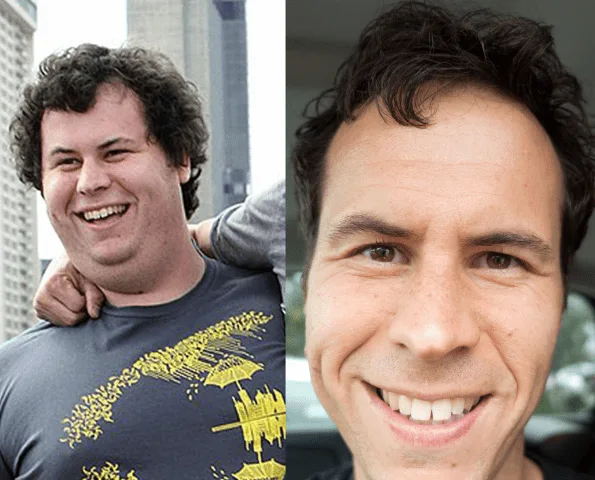 Self Producing a Trail Running Documentary
Very few talented trail documentary filmmakers exist who can capture their own trail running experiences and turn it into a documentary. Billy Yang and Jamil Coury are the only two who come to mind. Some sports, like rock climbing, have time on their side when it comes to the right camera angle or an epic panorama. Mountain bikers can rely on action-packed footage to make captivating videos. When self filmed, trail running are neither action-packed nor allowing of breaks for the perfect camera shot. There are significant challenges to capture footage.
Heavy as Lead is a self produced documentary. In the film, there are multiple occurrences when the production or filming appears to be more amateur. This could be regarded as a quality issue, however I find the film more authentic and visceral because of it.
This isn't an overproduced documentary to promote a product.
Jason is a real runner; he overcomes his weight and manages to cross the finish line before the cutoff. To make this into a documentary, he also overcomes many challenges of producing your own documentary to make a captivating film.
The documentary introduces Jason as a 27 year old, 300 pound man, however it becomes apparent that he began treating this as a film project closer to the lead up of the race, when he was near 34. In the intro, you don't see footage of him as a heavier athlete. There are no pre-race reflections or documenting of his weight loss. I assume this is because he doesn't have that footage.
Why would he? He was a bigger guy trying to get in shape. When he first started this journey, he wasn't trying to make an inspirational documentary or viewers on a YouTube channel. His motivation is intrinsic and self-driven.
Heavy as Lead tells a relatable story. The self produced angle captures Jason's experience through his own eyes.
Notable September Documentaries
Homecoming ft. Katie Schide – 10 minutes; free
Katie Schide attempts to set a Fastest Known Time on the White Mountain Hut Traverse; a route linking the full chain of eight Appalachian Mountain Club huts.
The Invisible Wall – 13 minutes; free
Three ultra runners run along the Mexican-US border towns, highlighting how running unites communities across the globe and creates opportunities to explore and understand different cultures.