The All In Trail Collective is a team of younger, driven trail runners looking to take on trail and ultramarathon running projects mentored by coaches Joe McConaughy, Yassine Diboun, Scott Traer and Rosa Moriello.
The below nine athletes are the 2022 recipients of the Sub-Elite Trail Running Scholarship. The individuals are selected based on their running background, personal story and future aspirations. The goal of the program is to help develop the next generation of trail runners and to broaden the diversity of the sport to include those that have historically been underrepresented and/or discouraged from participation.
While us four coaches were only able to accept nine total athletes to work with one-on-one, we wanted to create a community and encourage the talented and diverse applicant pool. We formed the All In Trail Collective for all those who applied to the program. We can't wait to see what these athletes do in 2022 and beyond!
---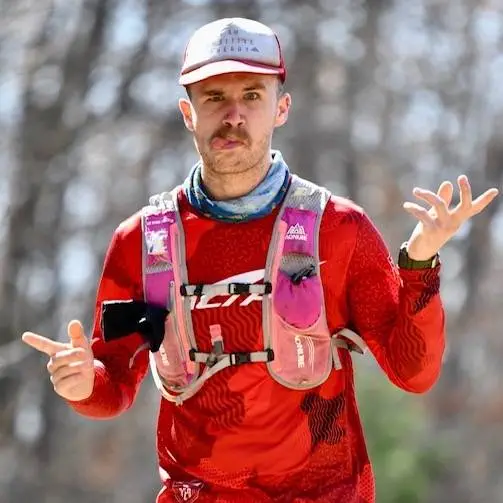 Abe Mancino
He/him
Denver, CO
Coached by: Yassine Diboun
Running Goals:
Complete 200-mile race
Compete in a 200-mile race
Set an FKT
I grew up "in the middle of nowhere" on my family's small farm. I was a rower for awhile through high school and only started running in college when I needed an escape. I then found that trails and pounding pavement was extremely fulfilling and have thus found myself running ultras and doing thru hikes.
I applied for this scholarship because running has been such an amazing catalyst in my life. Running has brought about so much change and so much joy through the people and places. I am hoping this scholarship will help me be part of that catalyst for my community.
---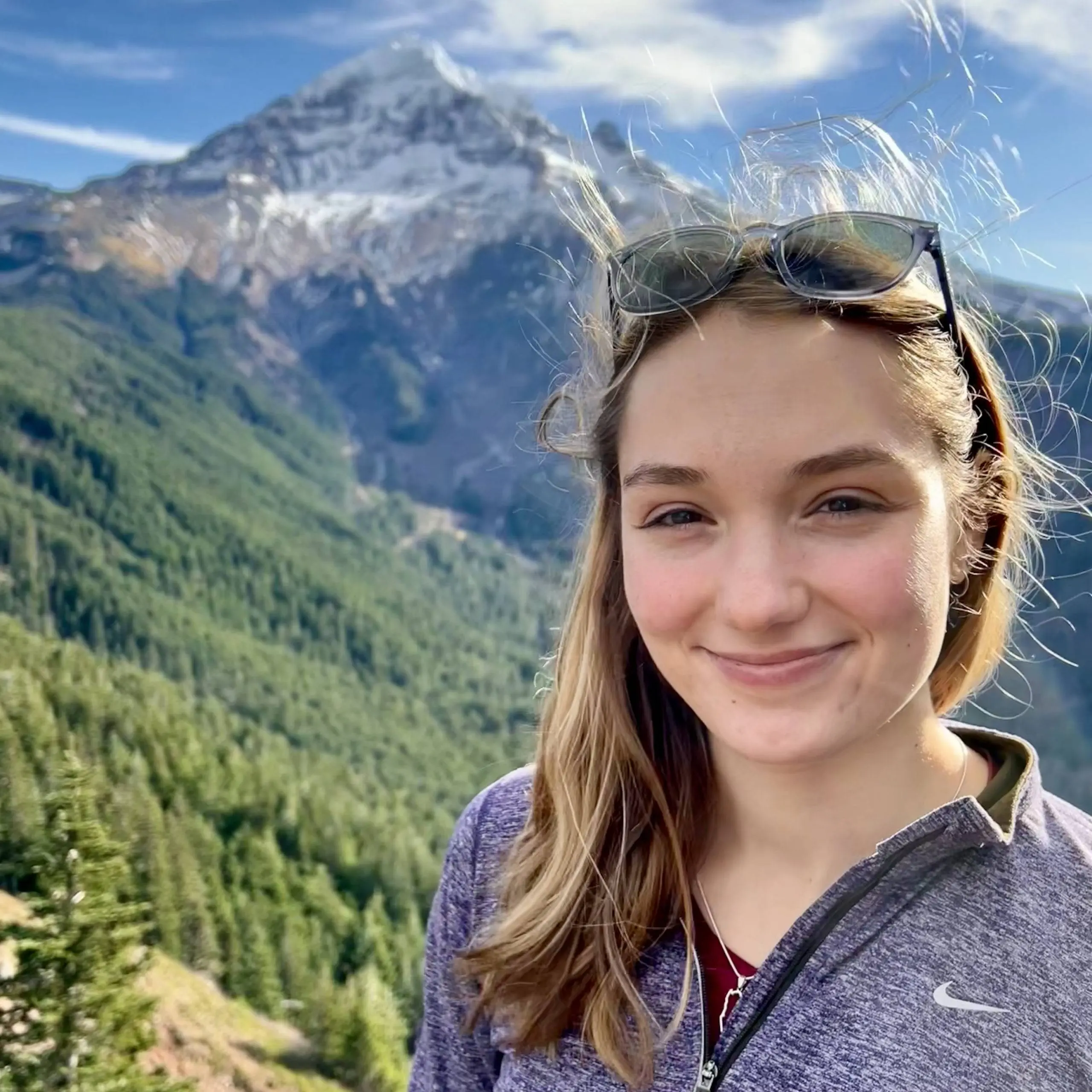 Addie Casali
She/her
Harrison, ME
Coached by: Scott Traer
Running Goals:
Run my first 100 miler
Set a multi-day FKT
Set more FKTs in Maine
I grew up hiking in the White Mountains of New Hampshire, and have slowly transitioned to trail running over the years. I love seeing how many miles I can fit in a day and exploring the mountains that I grew up in whether it be by running, backpacking, skiing, or rock climbing.
Coming into the world of ultrarunning at such a young age, I know that I have a lot to learn. It can be intimidating to step up to the starting line as the youngest and typically most inexperienced person in a group of runners, and I knew that this scholarship was an opportunity for me to grow my confidence as an athlete. I'm really looking forward to learning from the wonderful community of runners this scholarship has introduced me to, and of course, Coach Scott!
---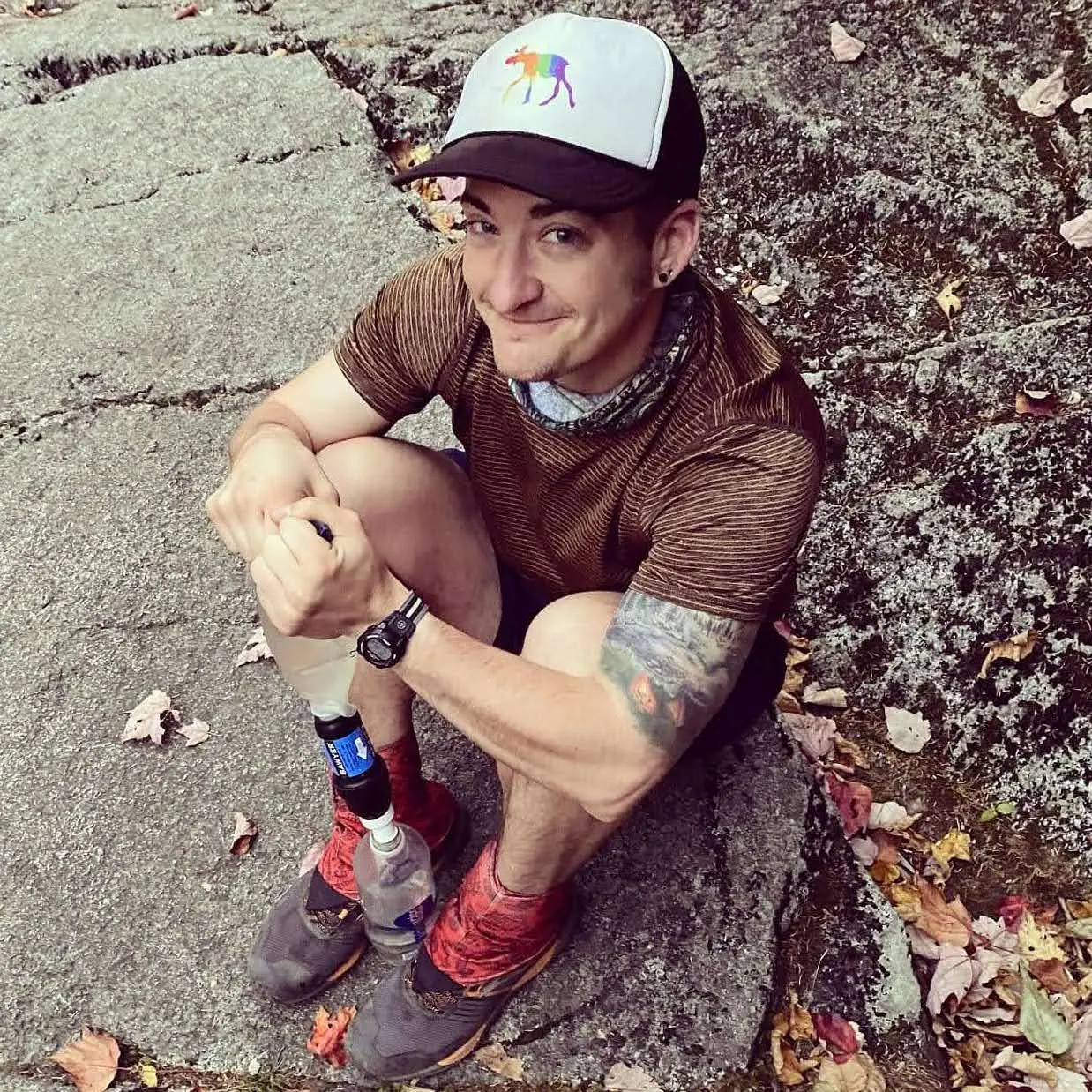 Aubri Drake
They/them
Western MA
Coached by: Joe McConaughy
Running Goals:
Run a 100-miler
Set FKTs across New England
Finish the PCT
I'm queer, nonbinary, and transgender, and come to ultra running through thru-hiking and LASHing (long-ass section hiking). I've hiked the Appalachian Trail, Long Trail, Tour du Mont Blanc, John Muir Trail x2, Tahoe Rim Trail, Cohos Trail (NH), New England Trail, and I'm 50% done with the PCT. I've completed many peakbagging lists as well, like the Northeast 115 4000 Footers, the winter New England 67 4000 Footers. In the last 2 years, I've completed four 50-milers and two 75-milers and set 4 FKTs, all as unsupported or self-supported efforts.
More than 30 states introduced anti-trans bills this year, and more than 8 of them passed into law – most often focused on excluding trans youth and young people from participating in sports with their peers. It's more important now than ever to lift up TNB athletes and provide role models for TNB people, and I believe the ultra community could learn to be an incredibly supportive place for TNB athletes. There are so few openly TNB ultra athletes, I want to be even better and gain more notice so other TNB young people can see possible futures that are open to them. Realizing I was trans and nonbinary and being able to access the health care I needed saved my life and gave me a future. Ultrarunning has given me a place where my body serves a wonderful purpose, bringing me joy and gender euphoria.
---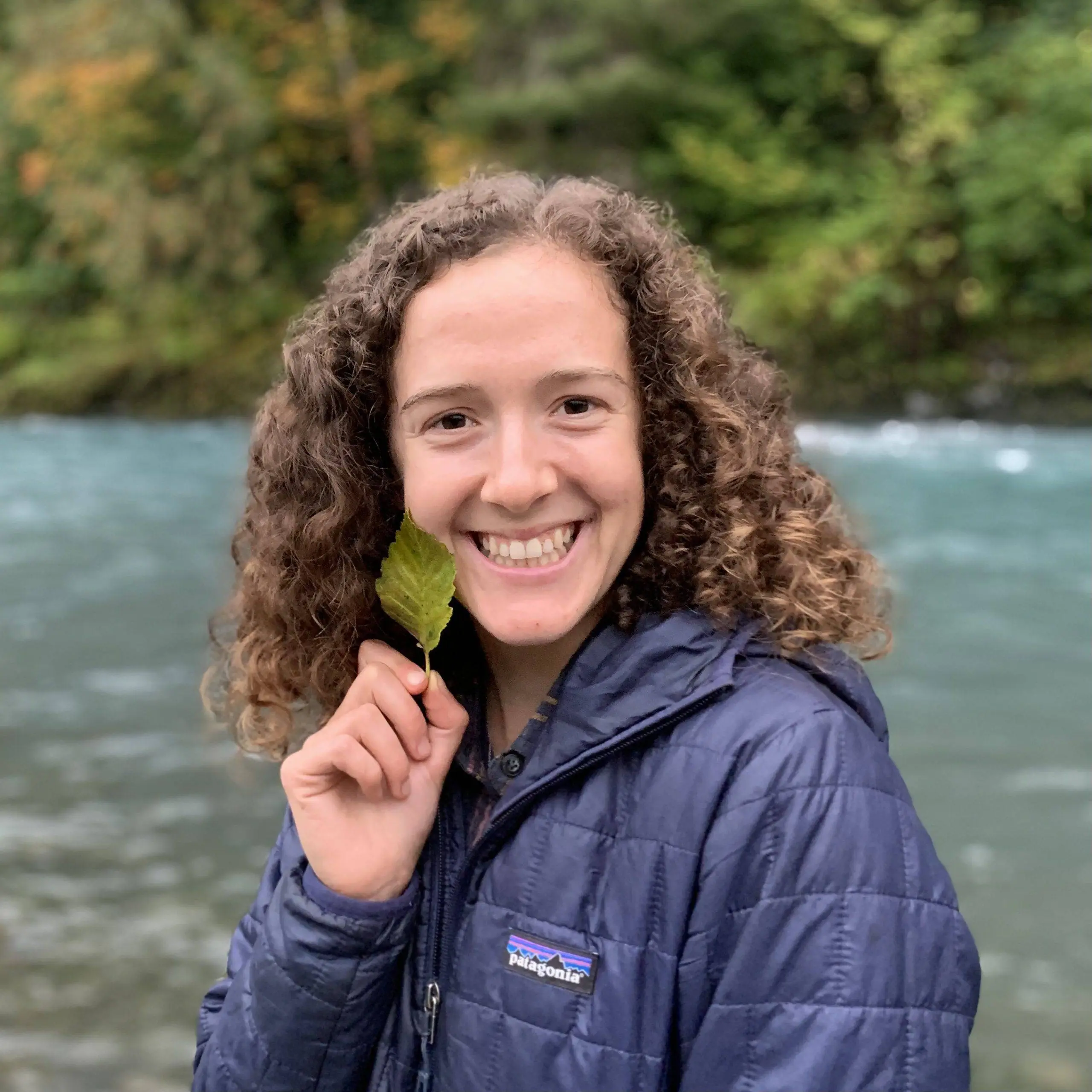 Barrett Gray
She/her
Seattle, WA
Coached by: Rosa Moriello
Running Goals:
Run my first 50 mile trail race
Set an FKT
Become a more active member of my local trail running community
I discovered running in high school cross country in Montana and have been progressing to longer distances ever since. I recently turned my focus to trail running after moving to Seattle and competed in my first trail 50k last summer, where I surprised myself with a second-place finish. While running is my go-to activity in the mountains, I also love backcountry skiing, nordic skiing, and backpacking.
I applied to this scholarship with the hopes of receiving mentorship in ultrarunning so that I can become a more confident and competitive runner. In doing so, I hope to strengthen my voice in the trail running community and inspire other young women to participate in a sport where our demographic is not well-represented. As a recipient of this scholarship, I will gain knowledge that will stay with me for the rest of my life and allow me to truly test my limits in the empowering sport of trail running.
---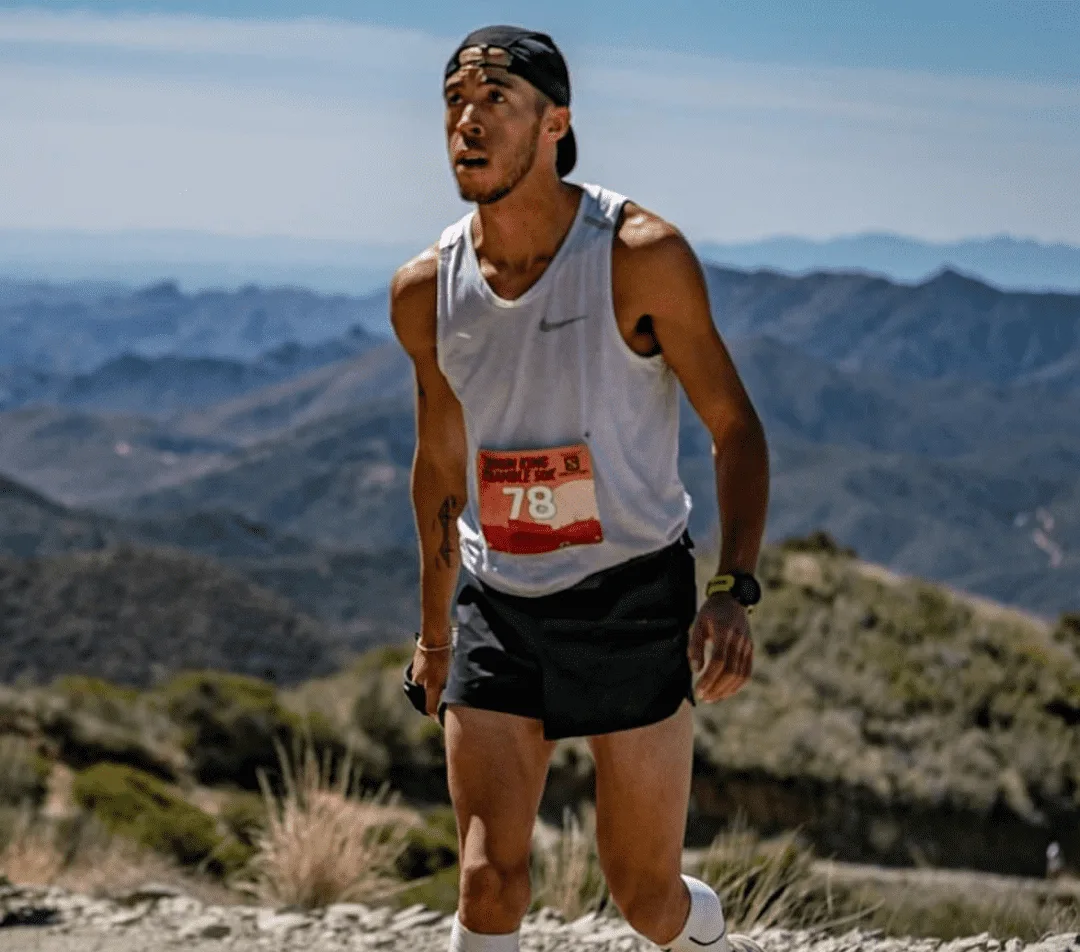 Jarred Ervin
He/him
Phoenix, AZ
Coached by: Scott Traer
Running Goals:
Run and crush my first 50 mile trail race
Continue to run and connect with communities all over
Have fun
It's kind of weird referring to myself as a runner. I remember faking sick to skip cross country in gym class (sorry mom). While rehabbing a torn ACL from other sports I picked up running and never looked back.
I applied to this scholarship to increase representation. The amount of Black Americans in the sport of running and especially trail running is extremely slim. I've been to several races where I'm the only non-white athlete. Growing up running wasn't even on my radar, I felt that it wasn't for people who look like me. I'm positive there are kids who don't look like the majority who share that same anxiety. I want to change that.
---
Marisa Borchardt
She/her
Montrose, CO
Coached by: Rosa Moriello
Running Goals:
Run my first ultra marathon
PR on my marathon time
Race and complete the Leadville 100 (eek!)
I'm a recent dental school graduate living in southwest Colorado. In college, I was a Division 1 rower at Boston University and have since retired from rowing and moved on to running. I have raced in several marathons and an Ironman and love the experience of training and racing long distances.
As I've progressed in my running career I've found myself gravitating towards longer distances and trail running. I have always had the dream of running the Leadville 100 and am hopeful that this coaching experience can help me progress towards that goal. I'm also excited to be a part of this great community!
---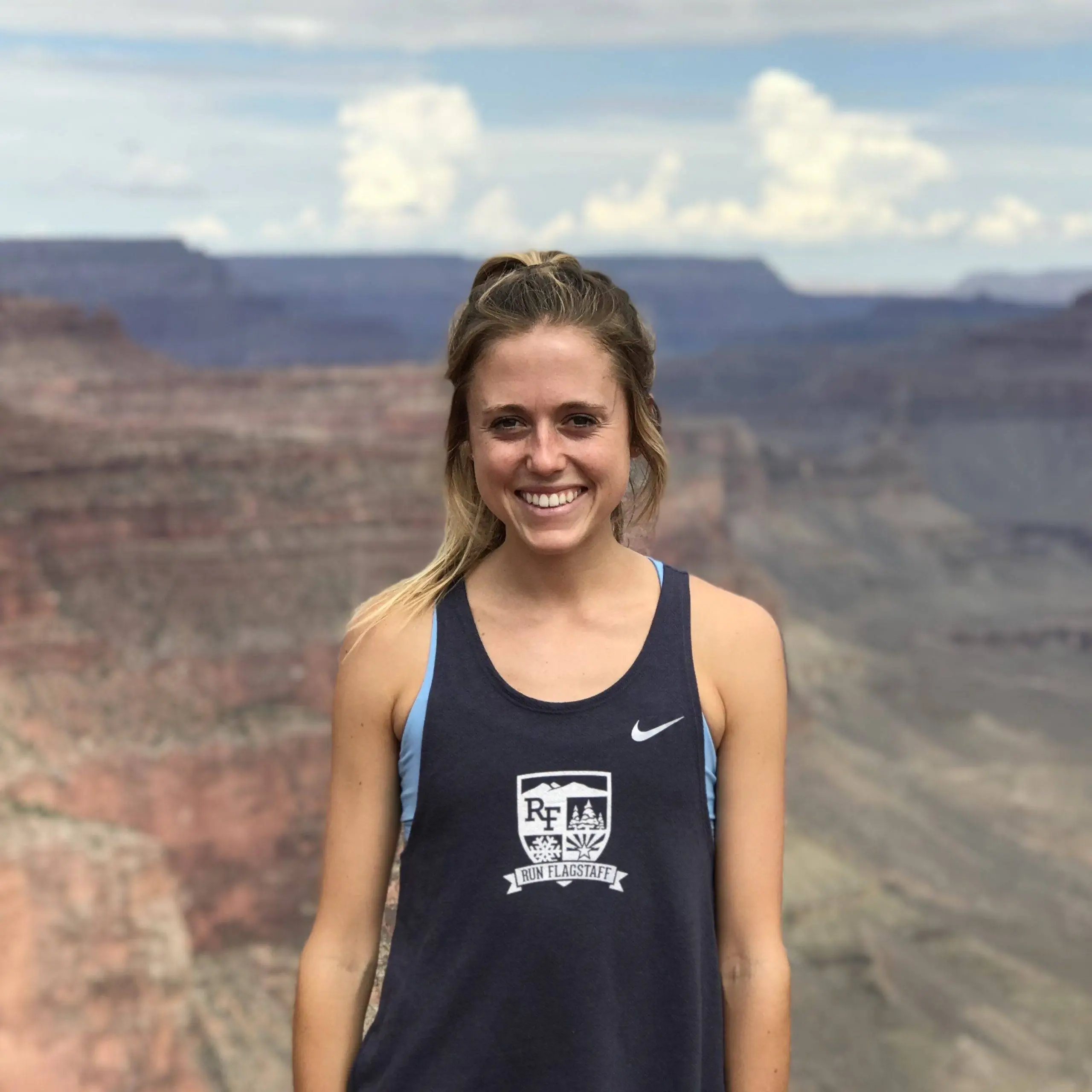 Peyton Bilo
She/her
Bellingham, WA
Coached by: Joe McConaughy
Running Goals:
Be thankful for every day I step outside with running shoes on.
Work hard, but take time to enjoy the views.
Help a friend or family member train and complete a trail race (any distance).
I grew up near Sacramento, CA and played multiple sports as a kid; however, once reaching high school I decided to focus on distance running. I competed in DI cross country and track for Cal Poly SLO, where I received my bachelor's degree in Biology. I am now pursuing a master's degree in Sport and Exercise Psychology in Bellingham, WA, which happens to be full of amazing trails!
I applied for the All In Trail Collective scholarship to learn how to properly train for the sport of trail running and explore my potential racing ultra distances. Since the pandemic started, I have fallen in love with the freedom and immersion in nature that comes with trail running. As my current career plan is to become a Certified Mental Performance Consultant (CMPC), this program will also connect me with other trail runners and help me gain a better understanding of the training and mindset of endurance athletes, a group I would love to work with in the future.
---
Richi Rodriguez
He/him
Lowell, MA
Coached by: Joe McConaughy
Running Goals:
Win a 100 mile race
finish a 250 mile race
Set a new FKT on the Live free or die route
Set a new FKT for the Massachusetts section of the AT
Growing up I was always involved in different sports, from baseball to wrestling, football. I never considered my self to be a runner until after I ran my first spartan race as an adult. After that everything changed for me and it totally consumed my life.
I applied for this opportunity because I've spent a lot of time doing things on my own and doing the usual trial and error. With the help of such experienced coaches, I could finally have a better understanding of what it takes to push to the next level. Another reason why I felt compelled to apply was the chance to connect with more like-minded folks within this crazy running community.
---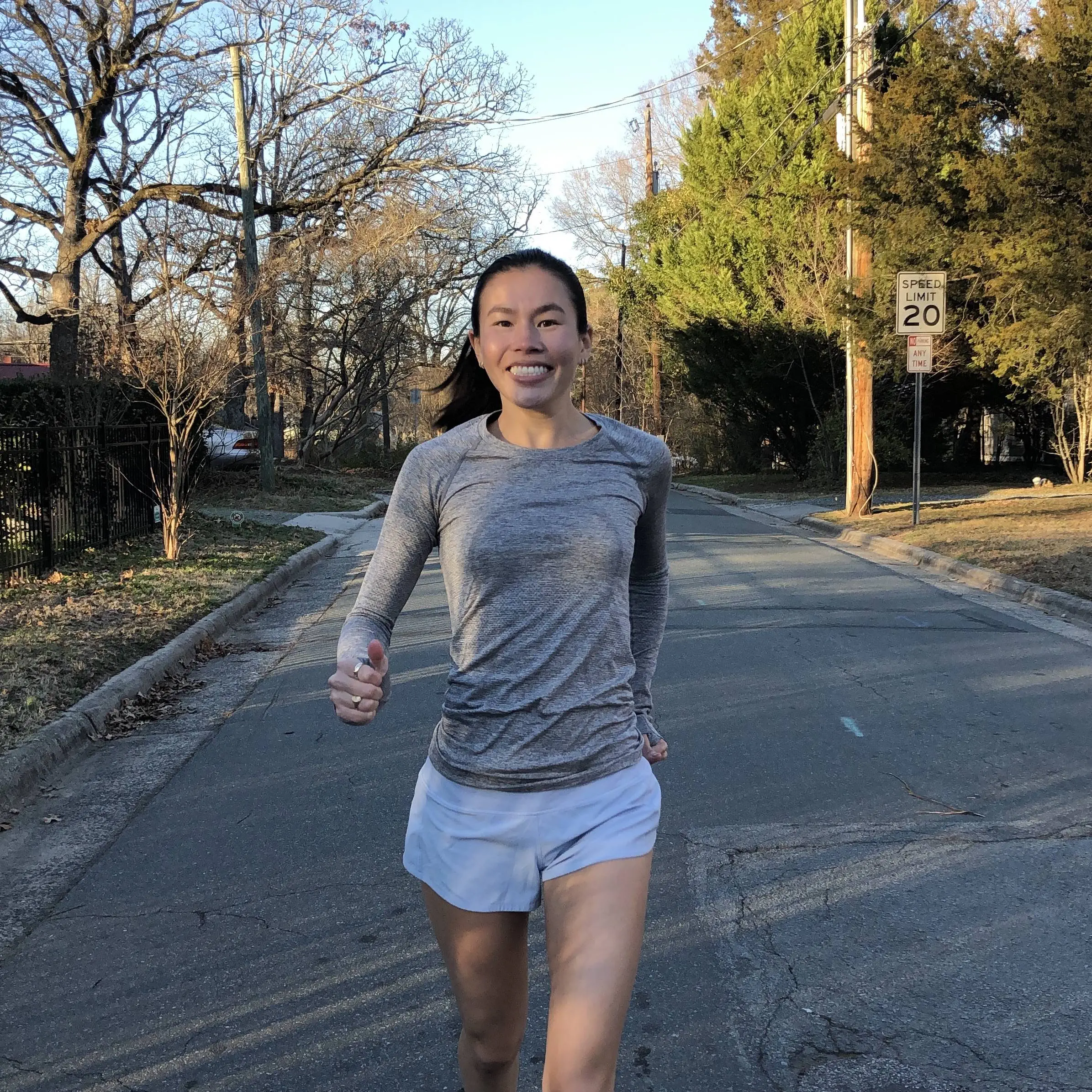 Sophie Worthy
She/her
Carrboro, NC
Coached by: Yassine Diboun
Goals:
PR in the 50k
Attempt a 50+ mile race
Run something technical with great views!
I discovered marathon running at the age of 14 — nontraditional, I know — and I never looked back! After this decidedly early start, I went on to compete at the D3 level for Franklin & Marshall College in Lancaster, PA. I've run two 50ks since then, and I'm excited to continue tackling new distances this year and beyond.
Growing up as a young distance runner, I constantly saw an age gap between me and my training partners. I was a teenager when my group was closer to my parents' generation. It didn't bother me — and I made many unique friendships along the way — but it revealed a missing piece in the larger running community. The scholarship appealed to me not only on a personal growth level, but as an opportunity to show the next generation a different path that's just as exciting and legitimate as the traditional track/XC trajectory.
---