Trail Doc of the Month // May 2019 // 38 minutes // Youtube, free
Courtney Dauwalter has gained a reputation as the girl who beats all the guys. She made a big splash in the ultra scene in 2017 by being the outright winner of the Moab 240 mile race, taking first place overall and beating the male winner by over 10 hours. What makes Courtney able to conquer such extreme physical challenges? What drives someone to push the limits of the human body and mind?
TheStringbean's May Trail Running Doc of the Month is Courtney Dauwalter: The Source produced by Dream Lens Media. Watch Courtney, one of the rising stars of the ultra marathon world, and her quirky crew take on the second 200+ mile race of her career. Climbing over 40,000 ft of elevation gain and battling scorching heat, two runners push their limits in a down-to-the-wire finish of the Lake Tahoe 200-miler.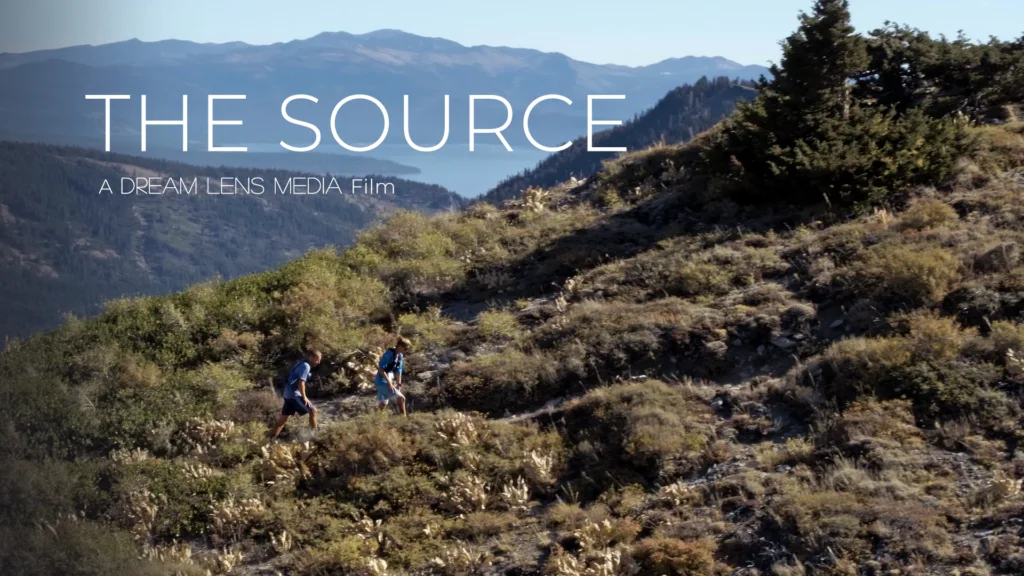 Who the heck is Courtney?
I'm going to back this article up really quick and share a personal story. Courtney is one of the folks in the ultra running scene that I admire the most. Why? Well, first she is nasty fast. Second, I've met her. I was hours into a mountainy 100k in California when she caught up to me about 30 miles into the race: 'Hey, are you that Stringbean guy who did the AT?' I responded that I was. 'Right on!! What you did is gnarly.' We ran together for 5 more miles, before she proceeded to pass me. Needless to say, she was memorable. I proudly admit that I got chicked. She would go on to get 4th overall, winning the woman's race. I would go on to become extremely dehydrated and overheated, DNF'ing at the 50 mile mark. Nice.
Courtney has been one of the top female ultra runners in the past few years, mostly recently winning the prestigious 2019 Madeira Island Ulta-Trail.
What makes her so damn good?
There are two secrets, in my opinion, that drive Courtney's success. I encourage you to pay close to these two things if you watch the documentary.
On one hand, Courtney is a very even-tempered person. Dream Lens Media tried their best to film Courtney at her worst, constantly putting cameras in her face for almost 50 hours in a 205 mile race – but there was little drama and no melt down. She is humble, accepting, and balanced. When things are good, that's great, and when things are really bad, that's okay, too. Ultra running is a test of fitness, endurance, and strategy. She is control of her emotions and hyper aware of her physical state to a point where she can tactically outsmart the competition.
Courtney is also tenaciously competitive. After 181 miles, Courtney hits a bad wall and is recovering at an aid station in pitch darkness. She is unexcitable, cold, and moving very slowly as her crew tends to her. That is bad news. All the sudden, the 2nd place runner saunters into the aid station with smiles and energy. Even worse news. The race is now technically tied with 24 miles of racing left – they are forty-three hours into the race. Does Courtney concede first place? Does she rise to the challenge? How would you respond?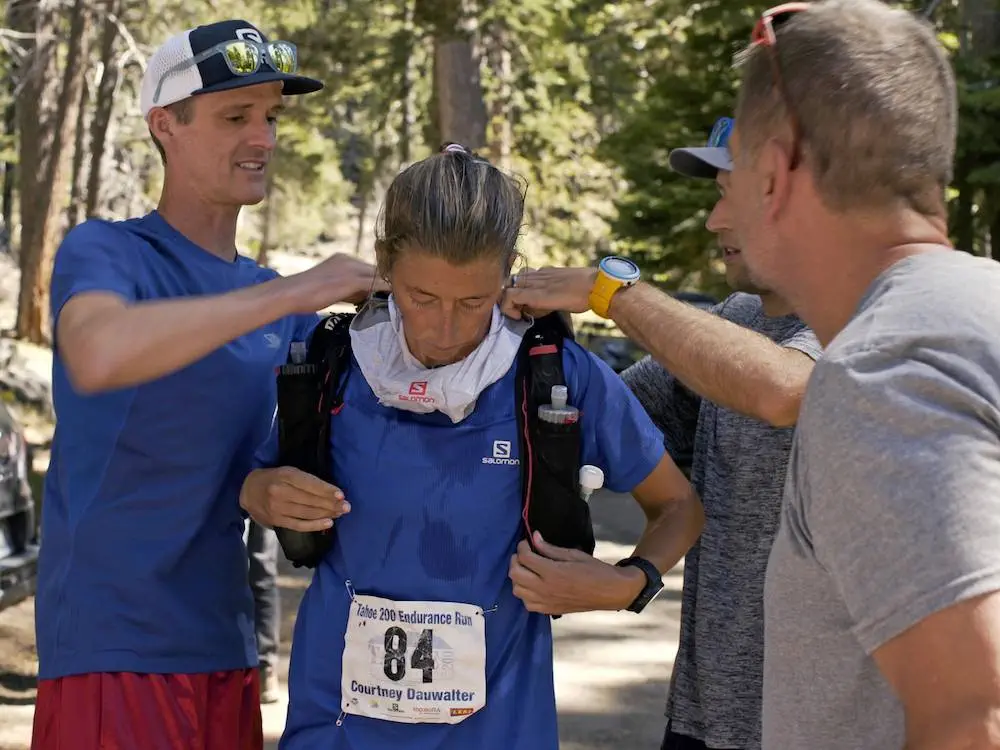 At this point when you are watching the documentary, look at Courtney's face and her body language, notice her grit and competitiveness come to life. She immediately becomes animated. The race is on; screw being tired; screw hitting a wall; The race is on.
This desire for perfection is perhaps is my favorite answer to the time old question that is always asked of ultra runners, "But when you are running for that long, don't you just get… bored?" Witness the hunger in Courtney's eyes when someone challenges her. There is passion, resilience and courage. To be great in the ultra world, you have to be viciously competitive. Whether you are competitive against yourself or against a fellow athlete, running is a process of incremental improvement, and you'll get bored pretty fast if you aren't trying to get better.
'She isn't running away from anything, she is just running towards the unknown and to see what can really be done.'

John Stanley, Crew
Watch now and comment below!