My name is Joe McConaughy, and I am semi-professional ultra runner and coach located in Boston. I'm writing this for all of us, particularly runners, who are coping with stay at home orders due to COVID, on why I won't stop running due to COVID.
COVID is taking its toll on us all. Zoom hangouts aren't as fun as hugging your best friend, I'm being pushed to my culinary limits and time no longer has meaning. Also, I'm an avid runner. Before COVID and before I was laid off from my day job, I'd run 5 miles to and from each day on the Charles River in Boston. The shimmering water was the perfect morning greeting. My calendar was filled to the brim with races, trail adventures and social runs. Those were the days.
But, I'm an avid runner and COVID won't end soon. That's a fact. That means not running with friends, no PR's or bucketlist races and facemasks. I won't stop running due of COVID. I also coach marathon and ultra runners. This is me; this is my identify. Similar to mile 20 in a marathon, my body and mind may tell me no, but I carry on with a weary smile.
Like many of you, my heart is torn. Somedays, motivation is hard to find. Often, I find myself thinking:
Why would I crank a hard long run with no races on the horizon? Or perhaps, my favorite race is cancelled, so I'm not running in solidarity. Even better, everyone has stopped talking about Tiger King, but maybe I'd rather do a re-run of that on the TV than on the pavement.
Everyday, these thoughts swim inside of my head – I know I'm not the only one. I've wanted to write this post for a long time. My heart sinks when I talk to friends who are struggling during these times. Running forces us outside, promotes physical and mental health and is my daily savior.
For you runners, I implore you: Don't stop running. In these times, I have 3 core tenets of my belief system. Don't stop, love the process, and pick a new 'finish line.' Each tenet has a few actionable takeaways that you might be able to implement. I hope you stay active and healthy, and please wear a mask when running and continue to practice social distancing.
Looking for more running inspiration? Subscribe to the TheStringbean newsletter, insider access to my coaching tips, training and adventures.
Don't Stop
On a dreary Tuesday, my wife, Katie, and I peaked out the windows of our apartment in Boston. The time was 5:00PM. The weather was horrendous – a torrential May downpour. Immediately, our mood plummeted. After nine hours behind a computer at home, we were still stuck inside.
Katie joked, "What if we just ran anyway?" We both cracked up at the absurd thought. Then, we gave each other a second look. "Well, we could just put on all our rain gear and go for a trail run?" I chipped in, trying to lean into the absurdity of it. Who the hell would actually go for a run in this weather?
Of course, ten minutes later, Katie and I are in our little Honda Fit, windshield wipers operating on overdrive. You could barely hear our Columbia rain gear crinkling over the rain pounding on our roof.
We hit the closest nearby trail system. As we arrived, the rain cleared. We galloped through three miles of vibrant forests after a fresh storm. On trail, we didn't see a single soul. We laughed. Our clothes were covered in mud. We picked up Chipotle on our drive home. The adventure was one of my most memorable and fun runs in a long time. I won't stop running due to COVID.
Running makes us happy. Exercise forces us to disconnect from social media and breaks up the daily routine. Studies have shown that it combats depression and anxiety while increasing your mood and energy levels. These are incredible benefits, especially during quarantine.
Go, put on a mask and get outside, you will thank yourself later.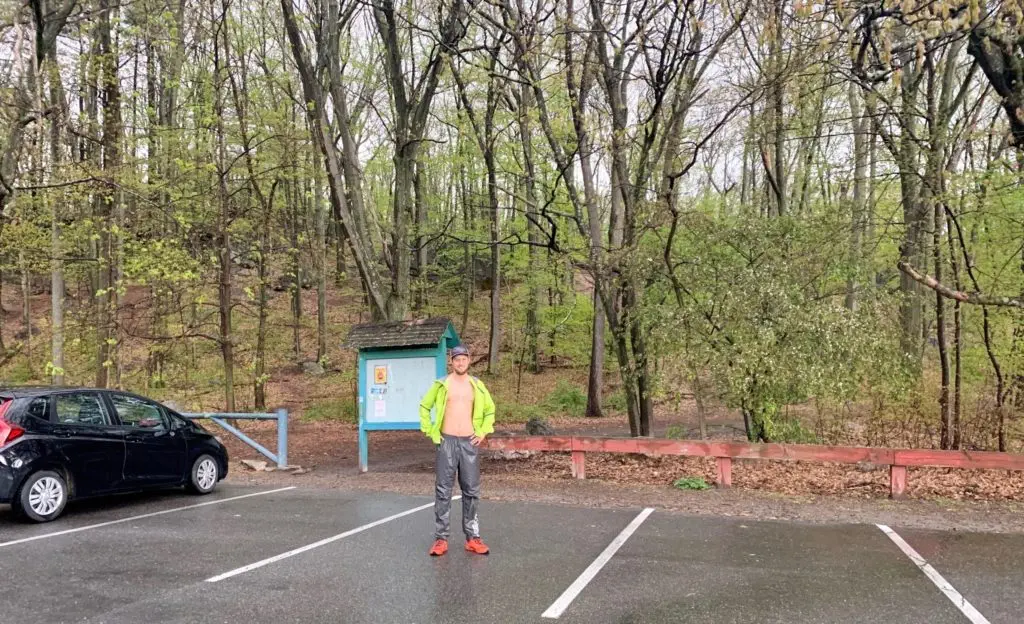 Actionable Takeaways
Below I have included a few techniques that I use myself and encourage my athletes to implement.
Implementation method: Use this technique if you struggle to find motivation or the time to go run. The implementation method is a technique to implement changes in habits. Many people believe wanting to exercise purely comes from 'motivation' or 'drive.' Interestingly, studies have found that developing an actionable intention will increase your likelihood of doing that action 2.5x more effective than having motivation or the goal of doing it.
How does it work? It's quite simple. The concept of an implementation method is "When situation X arises, I will perform response Y." I've used this page as a resource ever since Evren, one of my athletes who specializes in positive psychology, turned me on to the idea. To create your own implementation method, write down a short statement to hold yourself accountable. Be specific, include a time, behavior and location. Below are a few examples:
"When I wake up at 7AM, I will run 5 miles to the park and back."
"When it is a Saturday, I will complete my weekly long run after breakfast at 11AM."
"When I do an easy run of less than 3 miles, I will spend 15 minutes doing strength work."
Find the new normal: COVID has changed our daily needs and experiences. Take a second to acknowledge this. Many people try to fit a square peg in a round hole.
Examine your daily schedule, how it has changed and how that affects your mood. Are you waking up and going to bed at the same time? What are you doing with the time it used to take to commute? Are you spending more time with family or roommates?
Recognize a change, accept it, and adjust. For example, we can't go to the gym anymore, and that is okay. Instead, we can find workouts online or take our weights to a local park. Find ways to bring an active lifestyle into this new normal.
Love the Process
Many runners start because of a race or fitness goal. But, as the old addage says, it is not the finish line that matters, it is the journey. Now is the best time to fall back in love with running without races or distractions hanging over you.
I started running, because I wanted to be fast. Growing up, my goal was to run a sub four minute mile. After competing as a good but not great runner in college, I realized I didn't have to run if I didn't want to. Upon graduating in 2014, I had achieved a different life long dream of running the entire Pacific Crest Trail. After completing this journey, I realized I didn't have to run anymore. If I didn't want to run, no one was forcing me.
For the first time in my life, I asked myself, "Do I like running?"
After a seven month break, I came to my conclusion. The answer was a resounding yes. However, I realized what I really loved was trail running. My interests had matured, I was was captivated by the challenging of trying to run longer distance in more wild places. I no longer wanted to break the four minute barrier. Since then, I have travelled the world for races, worked with awesome brands like Columbia and TrailButter, and ran the Appalachian Trail.
Then, COVID happened. My summer races and plans have changed. Suddenly, I'm training and there is no finish line. My running goals have had the rug pulled out from under them, but I won't stop running due to COVID. Instead, I'm using this time to fall back in love with the process. I'm exploring parts of my neighborhood that I've never been to even though I've lived in Boston for 10 years. On every run, I try to smile. Running provides a much needed break from social media and my apartment.
Fall in love with running. Take time to take care of yourself. Why do you enjoy running in the first place?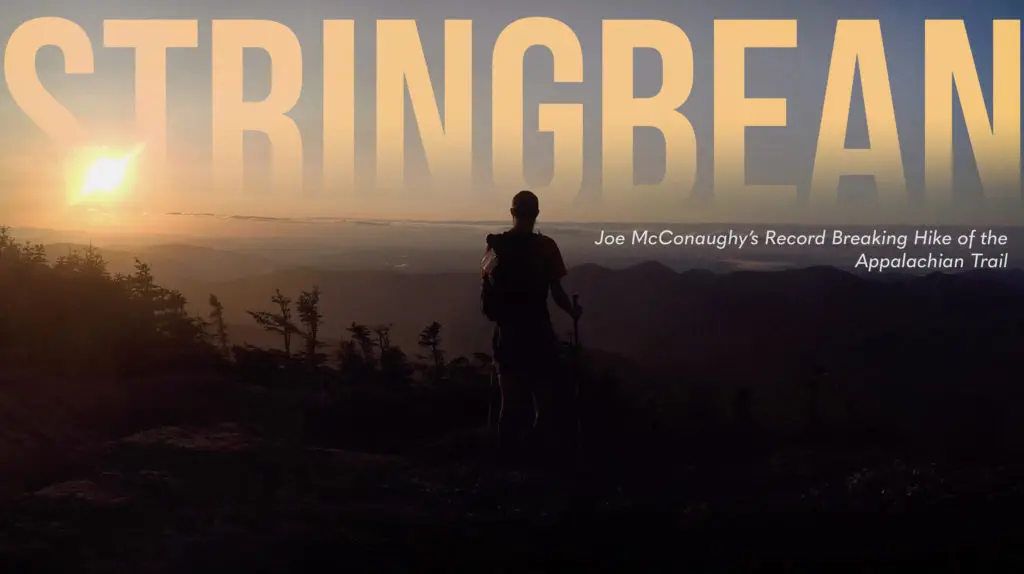 Actionable Takeaways
Practice gratitude: Gratitude is the practice of acknowledging and appreciating the people who make you who you are. Gratitude is a great daily technique if you've been feeling sad or anxious and is often incorporated into meditation. I find running to be the perfect place to clear my head and practice gratitude.
To begin, take a moment to clear your mind. Begin to focus on someone who you've interacted with recently – this could be a parents or child, a friend or a complete stranger. Why is this person making an impression on you at this moment? Maybe they've been an integral part of your life in the last few years, or maybe they shown you certain compassion or kindness. Identify why you love or appreciate this person and focus on those feelings. Either in your mind or out loud, state who you are grateful for and why. Repeat the phrase. Simple!
Release yourself of expectations: People tend to be anxious. As runners, we log miles to achieve some kind of fitness goal, whether that is to work off an extra bite of cheesecake to PR in an upcoming race. Many athletes I work with want to run all their favorite races. Usually they are ultramarathons, and a new event occurs each month. Talk about overkill!
Now we have the opposite problem, there is no schedule. My recommendation is to release yourselves of overbearing expectations. The concept that you need a race to be 'productive' or 'improve' is wrong. As a runner, you improve through the accumulation of physiological and mental adaptations that take years to build – consistency is king. Take your focus off of the finish line and explore our love/hate relationship with this thing called running.
Pick a New 'Finish Line'
Almost all races between March and July have been cancelled. Even rescheduled races like the Boston Marathon, now planned September, are in question. We are all asking ourselves, what am I training for?
Garrett is an athlete I coach in Boston. His first race was going to be the Big A 50k, a challenging trail course in Maine. When the race was cancelled, he came up with a new plan. I encouraged him to create a new project that would inspire and challenge him. He created the Leominster Solo 50k, a route stretch of pretty technical trails that he wanted to string together. He had a very strong message that is worth sharing:
I hope it inspires you to create a fun adventure for yourself right now where you can enjoy some solitude, get some good physical training in, and ultimately learn something from, whether that's developing mental fortitude, fine-tuning your gear choices, or just getting your head back in a good place during this COVID-19 crisis. Just because races are cancelled doesn't mean you have to stop training and learning. It just means you have to use a little more creativity to come up with individualized events that address your specific training needs!

Garrett Simon
I challenge you to design a project or join a virtual event that challenges and inspires you.
I hope this article challenges your approach towards running
Ask someone why they run and you'll hear responses like "to stay in shape," "to meet new people," or "to run faster." On the other-hand, how often do you hear the response, "Because I love running."
Many runner's see running as a means to an end, not the end itself.
If you think about it, running a powerful form of self-expression. Somehow, the act of running combines my competitiveness, curiosity for the world, drive for self-improvement and social nature to provide me joy.
I love running and the process of running. I won't stop running due to COVID. After a little reflection, I'd be curious to hear if you reach a similar conclusion.
In more normal times, a race epitomizes all those factors that drive me: competitiveness, curiosity, self-improvement and social connection. With no races, how are my athletes and I staying motivated? I use running as a form of self-expression. Right now, we have a unique opportunity to pick your finish line and to focus on it. I'm identifying bucket list trails that I hope to run, like the Long Trail or John Muir Trail and planning.
Actionable Takeaways
Design a goal run/race: Find a distance or route that has appeal to you. Having a race-type effort on your calendar will increase your focused and motivation. For many marathoners, this means running a 5k/10k/half-marathon/marathon time trial. For trail runners, this means a certain trail or distance that you've always wanted to run. You could even create or go after FKT! Pick a date and hold yourself accountable, treat this like an actual race.
Often, road runners struggle with there to start with trail running and trail runners don't push themselves with time trial efforts like a 5k. Mix it up and try something new. This is a time to experiment!
Periodization training: A common endurance training principle is periodization training. A key tenet of training, you've been doing this whether you realize it or not. If you are running just to run or don't have anything that breaks up your long term training calendar, take a serious look at periodization. The concept is simple, your body has the higher quality physiological adaptations when it has periods of overstress and understress. Exercise, recover, repeat.
A typical training block is 2.5-4 months and increases in intensity over the period to prepare you for a race at the end of the block. To avoid overtraining and injury and maximize performance, don't forget to take 4 days to 2 weeks off from training between training blocks, depending on the intensity.
Leave a comment!
Now you know why I won't stop running due to COVID! I hope this article has provided inspiration and guidance and prompted critical thinking. Now is a great time to practice introspection.
Leave a comment below. What have you been struggling with recently about running? What tips and mantras do you have for others to adopt?
When you are ready, put on a facemask, lack up your shoes and go for a run!
Looking for more running inspiration? Subscribe to the TheStringbean newsletter, insider access to my coaching tips, training and adventures.