After completing the Appalachian Trail in 2018, I was in need of a new pair of running shorts as I had all but wrecked my beloved Patagonia Baggies. After trying several pairs in an ongoing search for the "superlative short", I came upon PATH projects–a relatively new brand that focuses on high-quality, direct-to-consumer men's running clothes. Their flagship products are shorts that are unlined, meaning you won't have an awkward diaper-like entrapment that you may eventually snip out anyway, nor will you have a thick and possibly ill-fitting boxer brief that you are unable to swap out. Instead, you can pair with your undergarment of choice (SAXX Kinetic for me) and interchange depending on the weather.
After trying a pair of the Graves PX shorts, I knew I had found what I was looking for.
---
PATH projects Graves Short At-a-Glance
MSRP: $47
Weight: 4.8oz
---
Circumstances of Use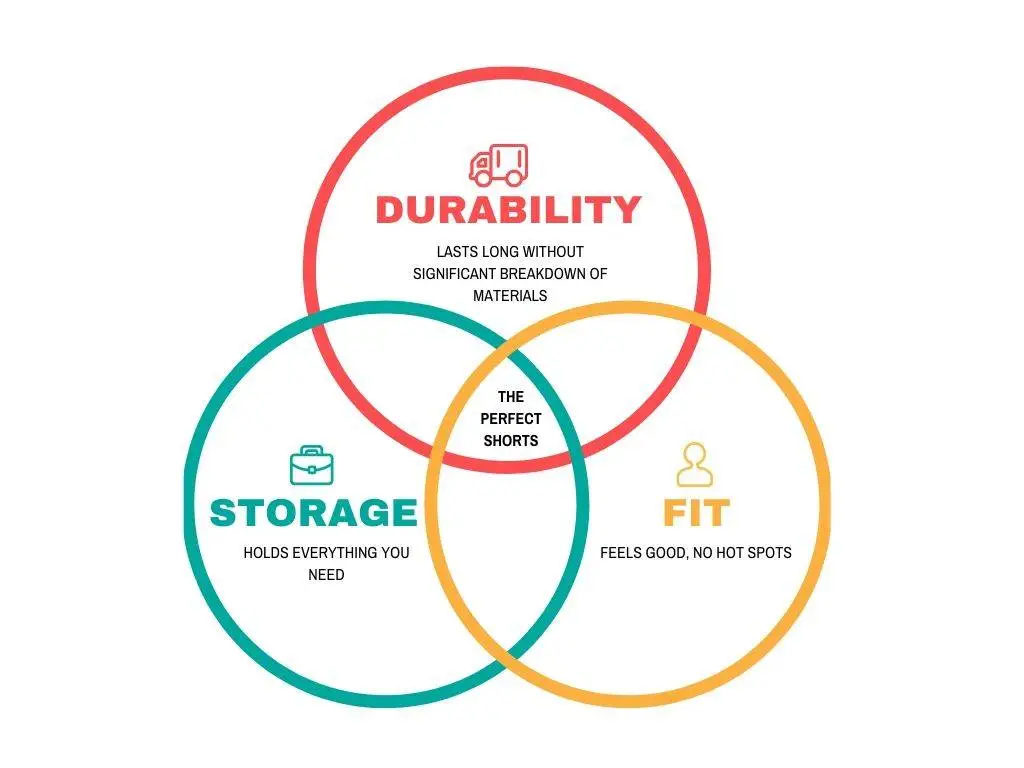 I bought my first pair of Graves PX shorts in November 2019 and literally have not run or hiked in another pair since. I have them in all 3 colors so I do rotate, but I have put multiple thousands of miles on the first pair I purchased and they are still going strong. I have no plans to use anything else for my outdoor adventures.
In full disclosure, I am a member of the Path projects KREW ambassador program but the opinions here are my own. I used and recommended PATH products heavily before their ambassador program existed and only applied because of how much I continue to enjoy them. I purchased all my pairs of Graves PX shorts myself.
---
Features
Toray Prime Flex fabric 100% polyester with mechanical stretch. Lightweight, durable, DWR coating, quick dry, breathable
3 YKK secure zip pockets
Center back pocket accommodates up to a 5 ¾" X 3" (14.8cm x 7.7cm) phone. Fits iPhone 11, 11 Pro, XR & X. Slim cases with a non-textured finish are recommended for easy entry and removal.
Front hand pockets for balanced weight distribution and added space for carry.
Internal front right key pocket. This will keep your key secure and away from your 3 outside zip pockets.
Tripure elastic waistband. Anti-microbial, durable, quick dry, temperature regulating.
Exterior draw cord for maximum comfort.
Available in 5″ or 7″ inseam.
Soft touch stitching for a chafe free wear.
Reflective logos
---
Positives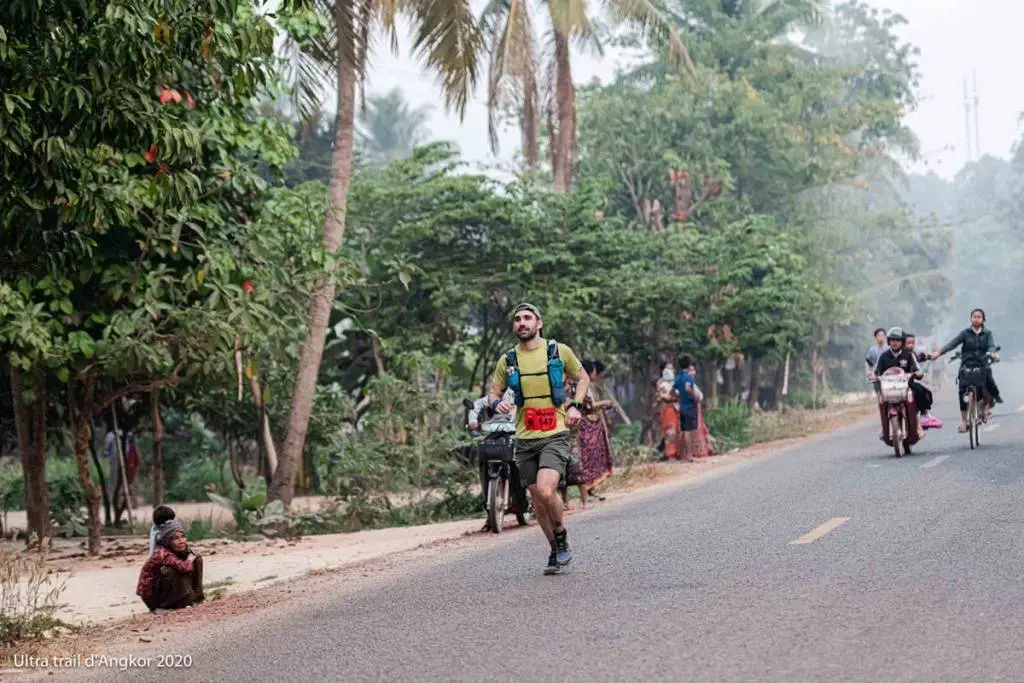 Quality. As I mentioned above, I've been running in the same pair of Graves PX shorts since 2019 and other than a loose thread or two they are no worse for wear. The pockets still zip perfectly, they look and feel great, and function almost as if they were new. In an age of "fast fashion" and scheduled obsolescence, which does– sadly–afflict the running market, this is a welcomed characteristic. Other than a couple of pieces from Patagonia, I don't think anything else in my wardrobe has lasted as long.
Storage. I may be in the minority here, but I absolutely love the zippered hand pockets on the Graves PX shorts. When running, I actually put my phone in one of the hand pockets instead of the rear pocket and I forget it's even there. I'm not sure what kind of wizardry keeps it from flopping around as it always seems to do in others, but it just works. When hiking, these pockets are perfect for storing trash and other quick-access items without having to reach back into your pack. Finally, I often find myself wearing these shorts around the house or doing errands in town and I can securely store my wallet, phone, and keys without fear of them falling out.
Customer Service. When I bought my first pair of shorts and discovered that they were the wrong size, I sent them an email to inquire about a return. Within the hour, I had a response from Scott Baily, the founder and CEO, helping me through the return process. I can't say I've ever experienced anything like that before. PATH projects is a small company that is highly focused on providing the best experience they can, and it shows. As a KREW member I've had the privilege of peeking behind the curtain and can honestly say that customer service is one of their core tenets, and they will not only go out of their way to make sure the patron is happy, but they eagerly solicit feedback and incorporate suggestions into future productions when feasible.
---
Drawbacks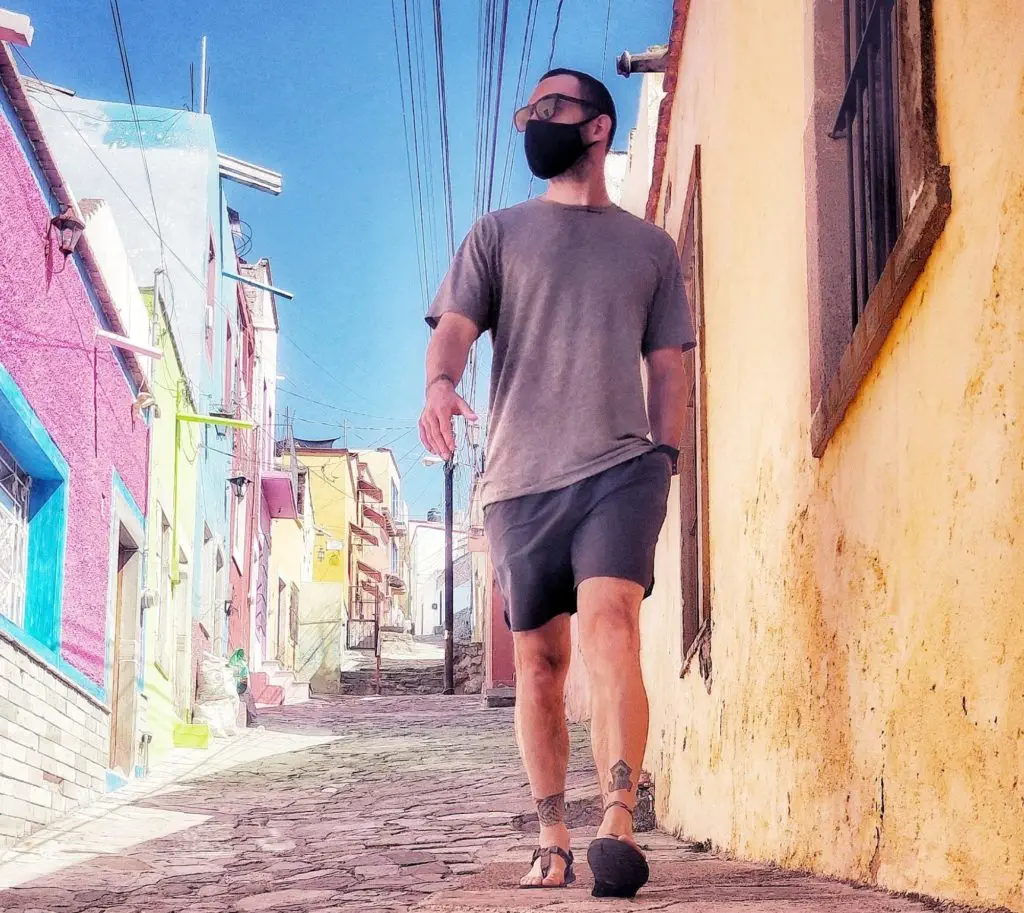 Fit. My body type is is not a standard ultramarathoner (ahem, string bean) build and I often find myself between sizes on running gear. As mentioned above, when I ordered my first pair of shorts I went with my standard Medium only to find out they were quite a bit too tight in the thighs. I returned them and got a Large, only to feel like they were a bit too baggy. I actually learned to love the baggier fit, but just understand that if you're between sizes and have a larger build you may need to size up. Also, they have recently released a "relaxed fit" version of a couple models, which have larger leg openings and more room in the seat.
Drawcord. When you buy a new pair of PATH projects shorts, the exterior drawcord (which, thankfully, is on the exterior so it doesn't rub directly on your skin) has about 18″ of extra length which is far too much for most people. Although it can easily be cut to length (but make sure you burn the ends so they don't fray), it's a little annoying to have to do so. Also, the drawcord does not have anything inside the waistband that keeps it in place, so if it shifts and one end gets sucked into the penetration hole it's difficult to retrieve. Because of this, I've completely removed the drawcord on all of my shorts which is fine most of the time except for the rare occasion that I'm carrying some heavy items in the pockets and could use the extra support – it just wasn't worth the hassle.
---
Conclusion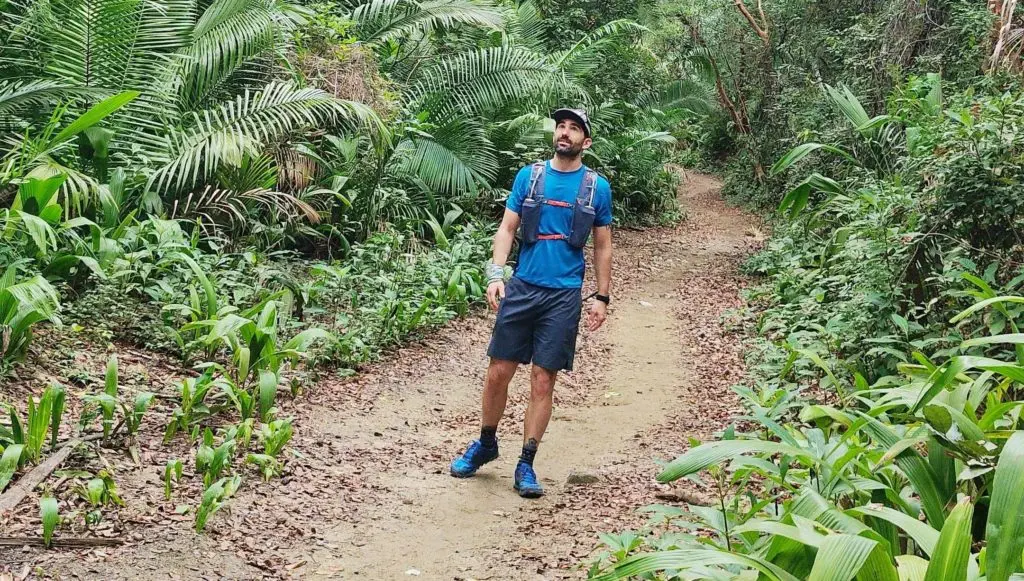 I've stated over and over why these are my favorite running, hiking, and lounging shorts of all time. The superior quality, ability to pair with different baselayers (or none!) depending on the weather, and the focus on customer experience are all huge factors in why I continue to love what PATH projects puts out. If you can figure out the sizing and don't need an excellent draw cord, you should really consider taking a close look at the Graves PX – you won't be disappointed!
Check out the PATH projects Graves PX short here!
---
Comparable Shorts
MSRP: $60
Weight: 3.5 ounces
MSRP: $68
Weight: ? ounces
---
---
This post contains affiliate links. I earn a small commission on sales via these links at no additional cost to you. If you'd like to support me, please purchase products through the affiliate links. Thanks!
Brandon Chase is a writer, endurance athlete, and guide based in Maine. He is a former Foreign Service Officer with the U.S. Department of State and spent nearly a decade overseas serving at embassies in Egypt, Cyprus, and Pakistan.
Along with a 98-day thru-hike of the Appalachian Trail, he has summited Mt. Kilimanjaro, hiked the West Highland Way, fastpacked in the Himalayas, and trekked around New Zealand and South Africa. He also regularly competes in ultramarathons at the 50k, 50-mile, and 100-mile distances.