As coaches, mentors, and competitive runners, we are developing the next generation of trail runners. The All In Trail Collective's aim is to provide coaching support and mentorship for promising, younger athletes, particularly those from underrepresented and/or underserved communities. Here is our coaching roster:
If you'd like to apply for this program or find out more information, click here. Applications due on Monday, December 11th, 2023.
Coach Jarred Ervin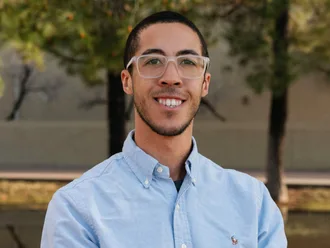 I grew up in Baltimore Maryland I didn't have running on my radar, mostly because there weren't many runners that looked like me and there weren't many safe places to run. I moved to Arizona after college and linked up with Black Men Run in Phoenix. I quickly dove into and fell in love with running and the trails
I coach online and local road and trail endurance athletes through Taylored Training. I am a 2023 Coaches of Color Initiative apprenticeship graduate.
I was one of the OG All in Trail scholarship recipients. I'm excited to work, learn, and give back to an awesome community as a coach.
Connect with me on my website or on Instagram: @ervv92
Kelly Lutz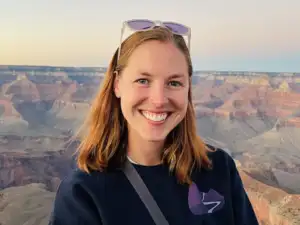 Living in Arvada, CO, I'm the founder of Coaching Klutz and moved to coaching full-time after working in data science for 5 years (I have 2 math degrees). I'm a running and math nerd who also loves strength training, my two cats, and doing the daily Wordle.
I coach women and LGBTQ+ runners interested in trail and ultra running with a focus on sustainability and enjoyment. My favorite athletes to coach are those running their first ultra.
I started coaching to help more women get into ultramarathons since it was (and still is) pretty male-dominated. I love that All In is about making trail running more accessible for those historically not represented in the sport.
Connect with me on my website or on Instagram: @coachingklutz
Coach Yassine Diboun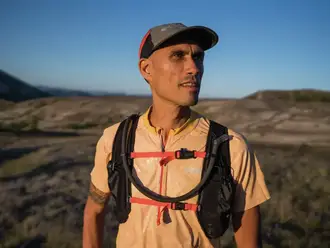 I am a father, husband, endurance athlete, coach, and co-owner of Wy'east Wolfpack out of Portland, Oregon.
I have run over 100 ultra distance races and adventures, including Western States 100 four times, and participated on Team USA at the 2015 IAU Trail Championships in Annecy, France. Since 2009 I have been coaching athletes, mostly runners, at various levels and distances and I truly love it!
Lately, I have been trying to help increase the racial and ethnic diversity in trail and ultra running, and this is another action that I can take to hopefully make a difference. As a person of color in a sport that lacks diversity, I want to inspire others like me to explore this growing and supportive community!
Connect with me on my website or Instagram @yassinediboun
Coach Lindsey McDonald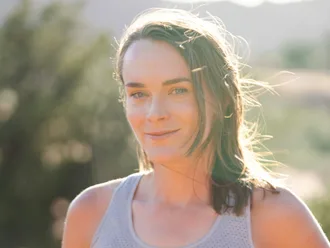 I'm a mountain-focused athlete living in Flagstaff, Arizona with a passion for backcountry adventures, peak bagging and technical terrain. I'm always down to try a new sport or check out an exciting route.
I have 7 years of coaching experience from USATF-certified youth track programs to 100 mile mountain ultras. I'm a physiology nerd and love exploring potential through creative and well-designed training theory and lifestyle interventions. I take a holistic approach to coaching in the sense that I'd prefer mind/body/soul all be aligned. If you're not stoked and a little scared of your goals I might ask you to dig a little deeper to light that fire.
I was interested in All In for the opportunity to give back to a community that's helped me find so much joy and fulfillment in trail/mountain running.
Connect with me on Instagram: @linz_mcd_
Coach Danielle Snyder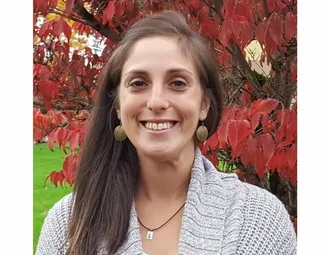 I started running at the youthful age of 13 with my mother. In 2013, I dipped her toes (in mud) at her first trail run in upstate New York and has not stopped since! In fact, my love of trail running brought her to the mountain west. Since 2013, I have run and won numerous trail races at all kinds of distances.
My coaching style is to help individuals find their best potential, whether it is in running a specific type of race or gaining confidence to try something new. My coaching philosophy encourages athletes to see every performance as an opportunity to grow and choose how they view the experience. I desire to help athletes treat each race as a rich experience, win or lose because you showed up and did your best.
As a kid, I was able to lace up my shoes and go run from everything. However, as I got older, I started to recognize how limiting running actually is for many populations. This was further illustrated while working in Oklahoma as a social worker. I realized that so often systems have been built to only support a specific type of individual, especially in regards to running. Running has been an integral part of my life and I want to help create a society that provides this to everyone.
Connect with me on my website or Instagram @diellesmells
Coach Jess Schnier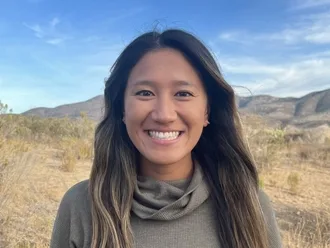 I am a lifelong runner and coach currently living in San Diego, California. Originally from the flatlands of Iowa, my love and curiosity for the trails and mountains began in 2017 and has grown quickly since then. I consider myself a generalist in terms of trail racing distances; my first trail race ever was a 50k, and I have raced all distances ranging from 15k to 50 miles in the past year.
I am a certified ultrarunning coach through UESCA and the first recipient of the Coaches of Color Initiative (COCI) apprenticeship grant. Through COCI, I've had the opportunity to connect with and shadow many truly incredible coaches who have helped develop me into the coach I am today. I love coaching runners who are doing something "new" – whether that's tackling an entirely new distance or hitting the trails for the first time ever, I think there is a lot of beauty in being out of your comfort zone.
My goal is to help make trail running more inclusive, no matter the individual's background, ability level, or identities. As a person of color in the trail and ultra-world, I know we have a lot of improvements to make so everyone can feel welcome and reach their fullest potential.
Connect with me on my website or Instagram @jess_schnier_runs
Coach Ryan Miller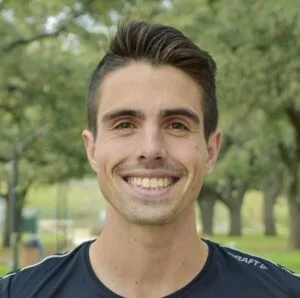 I'm a lifelong Texan who grew up in San Antonio before attending Texas A&M University in pursuit of an engineering degree. I worked in supply chain management in the banking industry before turning my full time heart and mind to coaching. I now live in San Antonio with my wife Lacie with whom I am raising two precious boys, Maverick and Maxson.
I am the head coach of the Maverick Running Community, which I founded in 2017. With my breadth of personal running experience and coaching knowledge, I mentor both road and trail athletes in pursuit of their running goals with a primary focus on all-around health and happiness.
I'm joining the All in Trail Collective because I believe running is a conduit for learning more about yourself, finding joy in life, and developing self-discipline. I want to share what I've learned as an athlete and coach myself. If I can help one person find these things through running like I have, then I've made a positive difference in the world.
Connect with me on my website or Instagram @ryanmiller34
Coach Cam Mayfield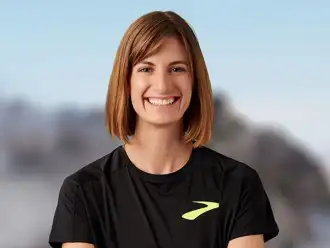 Raised in Ashland, OR, I've been exposed to trail running since I was a young age as my father literally finished Western States 100 on the day I was born. I now live with my husband, Jordan, and dog, Stevie in Bend, OR. When I'm not running or coaching, I work as a clinical social worker and love knitting, cooking, and cuddling on the couch.
I approach coaching from a holistic perspective with an emphasis on finding balance in all aspects of the athlete's life. I strive to develop athletes toward longevity and strength in their careers.
As a post-collegiate runner trying to break into the trail "scene," I initially struggled with finding a coach to help not only my running development but also my professional and personal development, much less within my budget. I hope to be able to pay it forward with the help I received from coaches over the last 8 years and promote women's participation in the sport.
Connect with me on my website or Instagram @cameliamayfield
Coach Joe McConaughy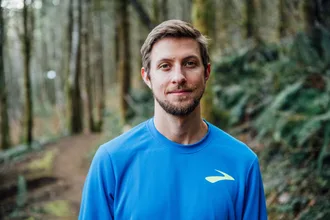 I am an ultra and fastpacking-focused athlete and coach living in Seattle, WA.
I finished my collegiate track career as a miler at Boston College in 2014. I got my nickname 'Stringbean' when I became the fastest person to run the 2,660 mile Pacific Crest Trail after running at Boston College for four years.
Since the Pacific Crest Trail, I've gone on to become an experienced ultrarunner, fastpacker and running coach. However, my path wasn't straightforward. I struggled with racing. It took me years before I started to realize my potential. Now, I want to be a resource and mentor for the next generation of trail runners. I want to build relationships; to increase the diversity of the people who participate in my sport; to guide runners to reach limits they never could've dreamed of.
Connect with me on my website or Instagram @thestring.bean
Please support this scholarship
Our biggest issue with this application is that we're worried that it will not be presented to the individuals who would most benefit from it, and they will not apply. For those of you reading this, we ask that you please support this scholarship by expanding the reach and network of this opportunity. Our success will likely depend on the recommendation of a friend of a friend to apply or by the goodwill of a stranger who shares this scholarship with their local trail running group.
If you would like to help this program succeed, we ask:
Share this scholarship with any local trail running organization via social media or word of mouth
Recommend the scholarship to an individual who you believe would be a good fit
Make an introduction. We'd love to make connections with individuals or organizations who might be able to help the mission of the scholarship
We will happily facilitate financial contributions to cover travel-related expenses or in-kind gifts for scholarship recipients, please get in touch with me on Instagram or in the comments below
Give us feedback: How can we increase the potential or value of this scholarship?