The Bean Sprouts are the collective group of athletes that I coach. They are ultra junkies, first time marathoners, road runners, multi-day effort adventurers and FKT setters.
I first started compiling results last year in 2021. I started coaching in 2017. When COVID hit, I transitioned to become a full-time coach.
Now, in 2022, the Bean Sprouts have harvested the fruits of their labor. All those sprouts have sprouted and will continue sprouting for years to come.
I've left off a few individuals who prefer to keep a low online profile and removed last names and time performances to protect the privacy of the individuals I coach. I'm proud of the Bean Sprouts!
100+ milers
Joe M: Cocodona 250m (1st, CR)
Adam O: Moab 240m
Benjamin F: Cruel Jewel 106m (2nd)
Matthew E: UTMB 106m
Chris B: Coldwater Rumble 100m
Tom M: Tillamook Burn 100m (race was canceled, 1st in the fat ass event)
Dylan G: Kettle Moraine 100m
Danforth S: Vermont 100m
Erica L: Eastern States 100m
John W: Eastern States 100m
Chris M: Oregon Cascade 100m
Luke M: Run Rabbit Run 100m
Ryan N: Mountain Lakes 100m
Samir S: Tahoe 100m
Shane M: Burning River 100m
Cody J: Teanaway 100m
Sarah K: Midstate Massive 100m
Aubri D: Riverlands 100m
Chris Be: Javelina 100m
Dutton S: Georgia Jewel 100m
Joe M: Javelina 100m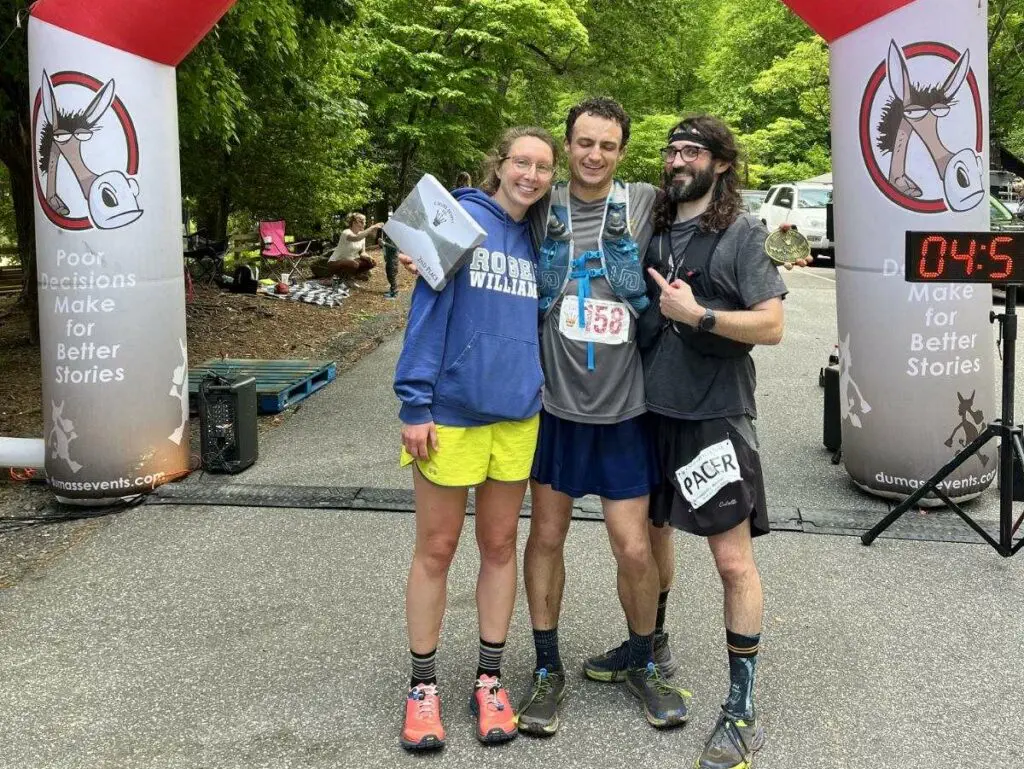 Trail and Ultras
Lee B: Georgia Death Race 74m
Wes S: Across the Years 64m
Andrea S: Black Canyon 100k
Andrea S: Tushars 100k
Wes S: UTMB Puerto Vallarta 100k
Samir S: UTMB Puerto Vallarta 100k
Elias D: The Canyons 100k
Joe M: Gorge Waterfalls 100k
Cody J: Siskiyou Out Back 100k
Sean Ma: Mohican 50m
Dave J: Cruel Jewel 50m
Danforth S: Manchester 2 Manadnock 55m
Owen R: Infinitus 88k (2nd)
Sean Ma: Burning River 50m
Sarah K: Don't Run Boston 50m
Matt G: Cascade Super Ultra 50m
Matt G: JFK 50m
Elias D: Morgan Hill Meat Grinder 50m (CR, 1st)
Andrew L: Vermont 50m
Brandon C: Quebec Mega Trail 50m
Ryan N: Backcountry Rise 50m
Dutton S: Cruel Jewel 50m
Sean M: Stonehouse 50m
Matthew E: Pikes Peak 50m
Adam O: Bears Ears 50m
Kirill D: SF Endurance Run 50m
Mark B: Silver Rush 50m
Dylan G: Sun Mountain 50m
John W: Highlands 40m
Dylan G: Triple Peaks Ultra 55k
Andrew L: Ragged 50k
Ben P: Skyline 50k
John W: Catoctin 50k
Jacob K: Mary's Peak 50k
Wes S: Collassal Vail 50k
Jeremy H: Mt Toby 50k
Dylan G: Mt Si 50k (2nd)
Sean Ma: Mt. Frigid 50k
Cody J: Volcanic 50k
Matt G: Volcanic 50k
Peyton B: Broken Arrow 50k
Brandon C: Megunticook 50k
Peyton B: Chuckanut 50k
Dutton S: Sky to Summit 50k
Ben P: Mt Umunhum Ultras 50k (1st)
Tom M: Chuckanut 50k
Paul F: Ultra Medeira 50k
Samir S: Broken Arrow 50k
Samir S: Reverse Ohlone 50k
Samir S: Gobble Gobble Fat Ass 50k
Samir S: Crissy Field NYE 50k
Samir S: Hunter S Thompson 50k
Matt G: Dizzy Daze 5 hour 29m
Sean Ma: Bobcat Trail Marathon 26m
Cody J: Super Marathon 26m
Kyle B: Mt. Mitchell Challenge 26m
Peyton B: Tiger Claw 25m (1st)
Matt G: Tiger Claw 25m
Matt E: Quad Rock 25m
Luke M: Royal Gorge Groove 40k (2nd)
Garrett H: Sierre Zinal 30k
Jacob K: Run Love Run 30k
Lee B: Sisters 25k
Aubri D: TARC Frozen Yeti 15m
Garrett H: The Canyons 25k (1st, CR)
Jacob K: Suslaw Dunes 25k
Garrett H: Hayward Trail Race (Win, USATF Trail HM Champ)
Paul F: Hörnerlauf 18k
Samir S: Dipsea 7m
Garrett H: Loon Mountain VK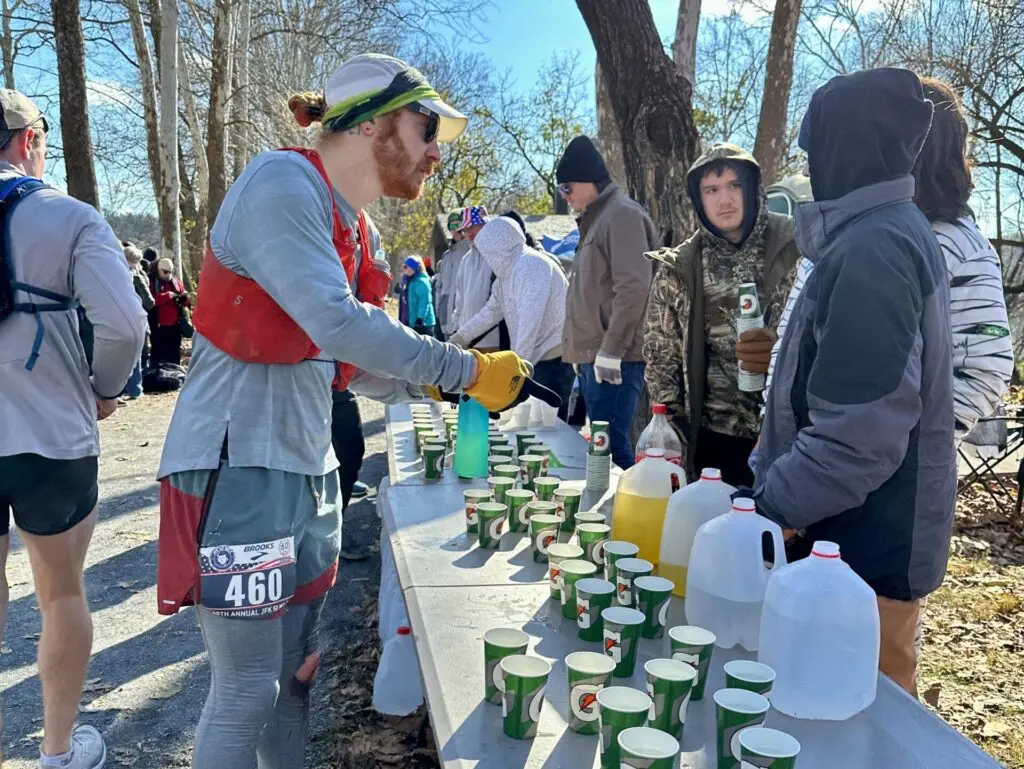 Marathons and Road Races
Jeremy H: Mesa Marathon (BQ)
Evren G: Boston Marathon
Jeremy H: Boston Marathon Visually Impaired Guiding
Brent R: St. Louis Marathon
Sean Mi: Seattle Ghost Marathon (win, BQ)
Andrew L: Martha's Vineyard Marathon (BQ)
Annie T: Chicago Marathon (BQ)
Owen R: Upstate Marathon (BQ)
Elias D: Buffalo Marathon (BQ)
Shane M: Akron Trail Marathon
Owen R: Adamant HM
Antonio A: Fire Fest Trail HM
Dave J: Newport HM
Sean Ma: Brooklyn HM
Sean Mi: Salty HM
Andrew L: Coffee Milk HM
Sean Ma: Scioto Mile Series 15k
Annie T: Seward Park 10k
Mark B: Old Man Winter 10k
Julie M: Mt Frigid 10k
Dutton S: Peachtree 10k
Kirill D: Triatholon Leg 10k
Elias D: YMCA Buffalo Niagara Turkey Trot 8K
Andrew L: Malden 5m
Dutton S: Turkey Trot 5k
Matt E: Colder Bolder 5k
Mark B: Colder Bolder 5k
Kevin G: Broomfield Turkey Trot 5k
Cody J: NYE 5k
Grace B:NYE 5k
Andrew L: Franklin Park Turkey Trot 5k
Andrew L: Parkrun 5k
Julie M: Scioto Mile Series 5k
Richi R: Spartan 5k
Julie M: Scioto Mile Series 5k
Ben F: Josh's Backyard 5k
Aubri D: O'Shenanigans 5k
Aubri D: Pride 5k
Antonio A: Chicago 5k
James H: ATL Track Club Turkey Trot 5k
Cody J: Turkey Trot 5k
Dutton S: Atlanta Pride Run 5k
Wesley S: Hainesport 5k
Elias D: GBTC 5k XC
Samir S: USATF Club Nats Cross 10k
Andrea S: Santa 5k
Brandon C: Catch that Turkey 5k
Mark B: Colleen De Reuck XC 5k
Matt E: Eerie Erie 5k
Alan C: Chocoholic 5k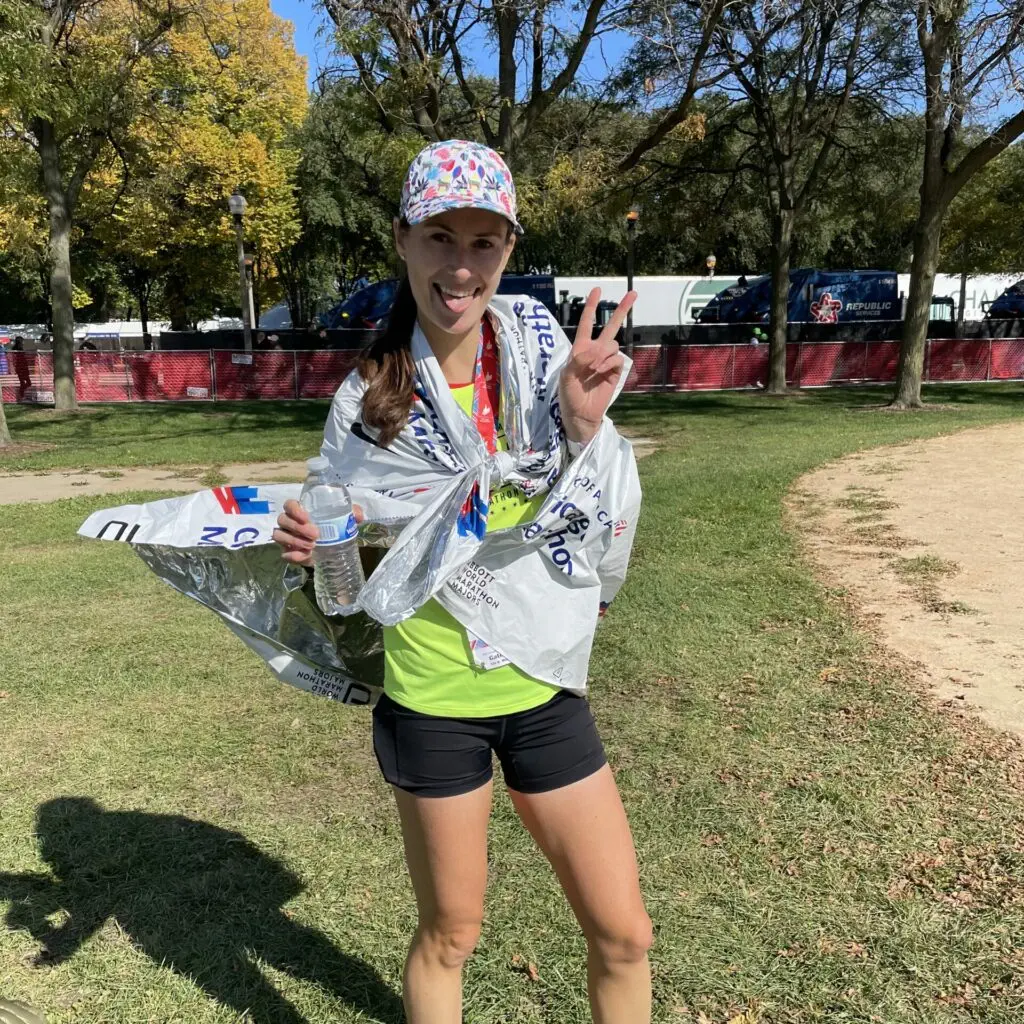 Fastest Known Times
Joe M: John Muir Trail FKT 220m
Aubri D: Cranberry Wilderness FKT 50m
Aubri D: Monadnock-Sunapee Greenway Trail FKT 47m
Aubri D: Super Pemi Loop FKT 41m
Luke M: Pikes Peak Backslap FKT 40m
Talon H: Loowit Trail FKT 31m
Kirill D: Mt Saint Helena FKT 30m
Aubri D: Swan Song FKT 28m
Aubri D: Ware River Rail Trail FKT 26m
Aubri D: Bandera Peak FKT 7m
Aubri D: Mt Osceola and East Oceola FKT 7m
Aubri D: Eagle Creek Tunnel Falls FKT 6m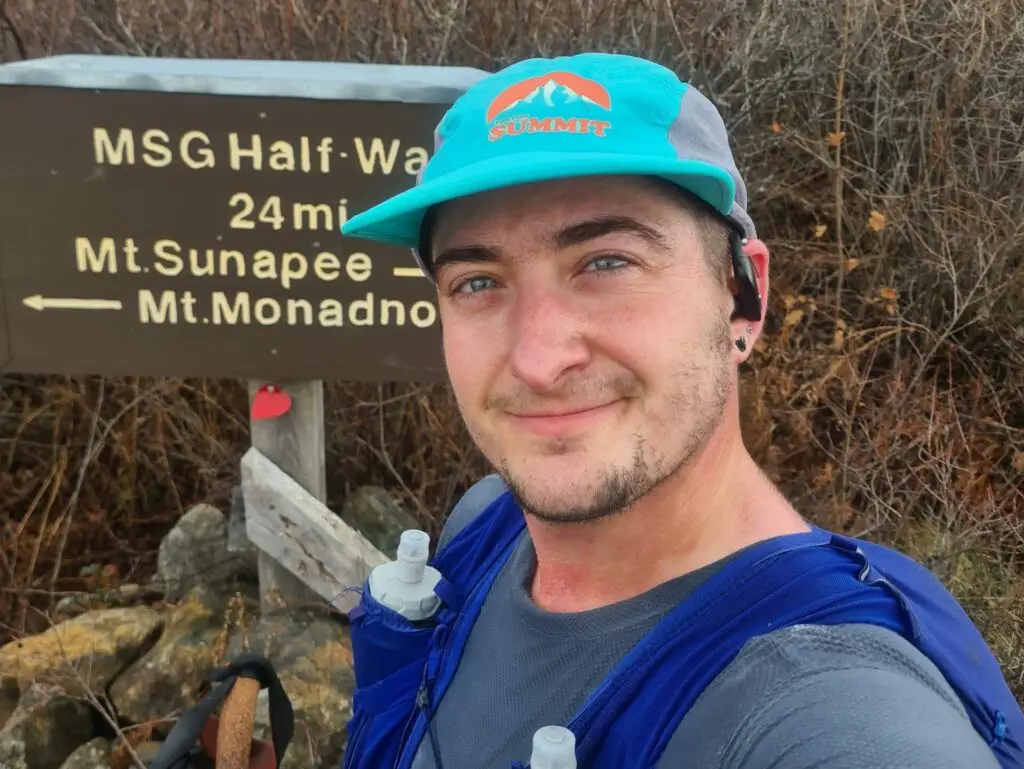 Trail Efforts
Andrea S: LT Thru hike 272m
Ben P: JMT Fastpack 220m
Brandon C: Tahoe Rim Trail Fastpack 171m
Jacob K: Wonderland Loop 95 miles
Josh K: Winter Boston Ultra 100k
Kirill D: SEKI Fastpack 77m
Ryan N: Move Through Darkness 70m
Luke M: Grand Canyon Fastpack 68m
Adam O: Rim to Rim to Rim 42m
Andrea S: Rim to Rim to Rim 42m
Chris B: Rim to Rim to Rim 42m
Dave J: Dobongsan Double Dime 21m/20k gain
Dave J: Winter NH Sky Time Trial 8m
Luke M: Manitoub Incline 1m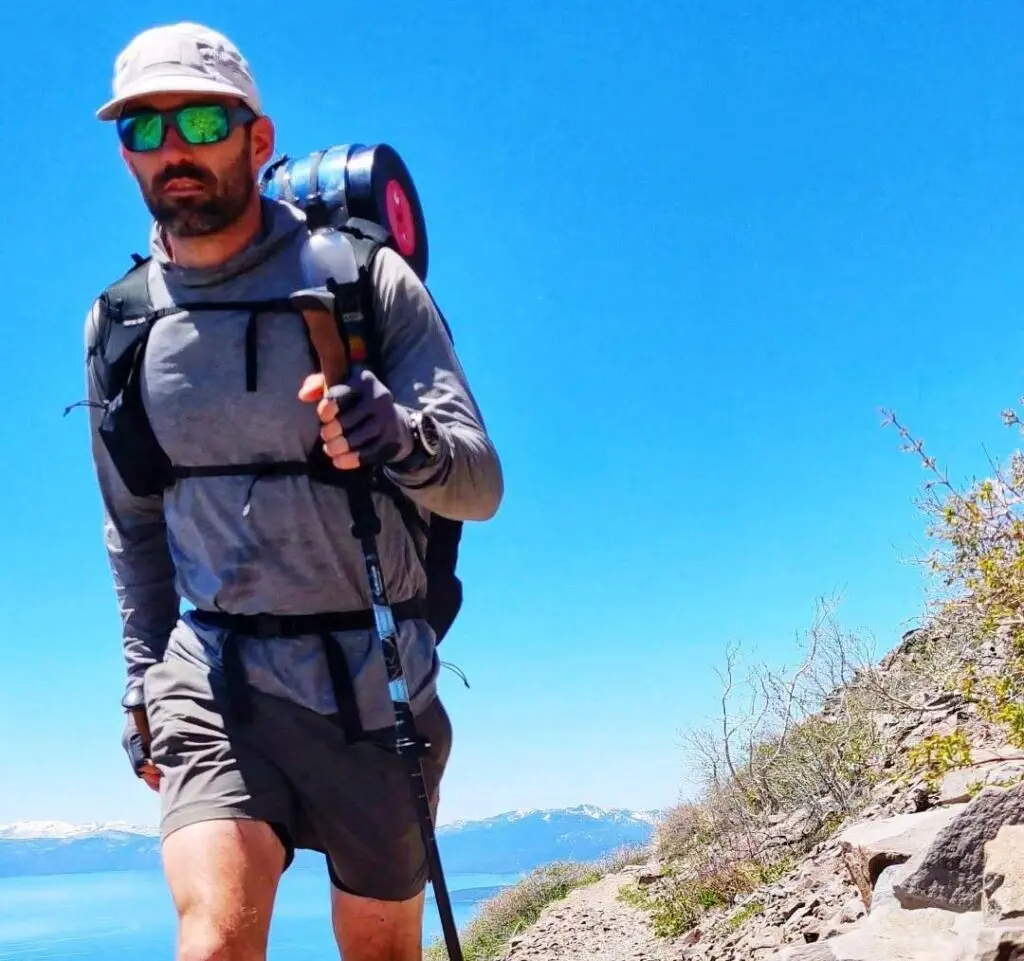 ---
---
This post contains affiliate links. I earn a small commission on sales via these links at no additional cost to you. If you'd like to support me, please purchase products through the affiliate links. Thanks!