Peyton Bilo is a former D-1 All-American runner. She recently completed her first ultramarathon this spring, finishing the Chuckanut 50k in a time of 4:24, 14 minutes off first place. She has a Master's in Sports and Exercise Psychology from Western Washington University.
This article outlines part of her experience of using mountain biking to transition from a collegiate track athlete to running trails.
---
This is my first year running ultras. I've competed as a D1 track and cross-country runner, but I've never done races this long.
My spring season of ultrarunning was injury-free, something I struggled with in college. I went into summer anticipating that I would spend many hours in the mountains and run higher mileage than ever before. Being able to compete in three 50k's in four months left me feeling invincible and feeling like maybe "high" mileage was for me. During the spring I was able to run consistent 55-65 mile weeks with 5-10k feet of vert (yes, this is what high mileage means to me) feeling relatively good.
With a break from school and better weather, I felt that I could run even more.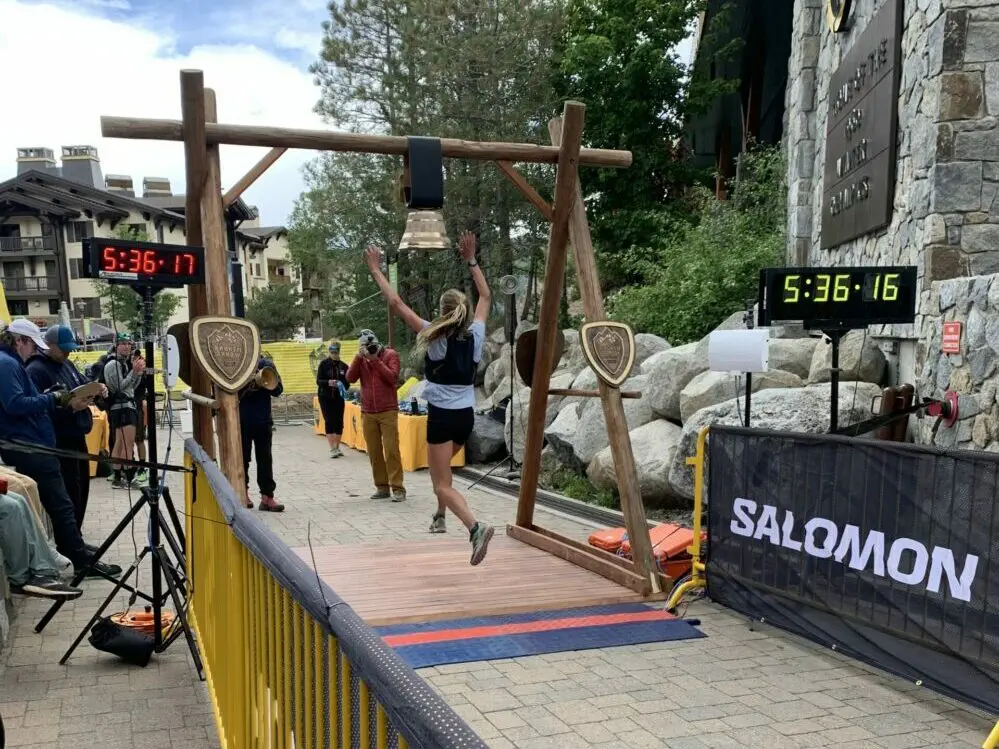 Starting to feel 'off'
After finishing Broken Arrow in June, I took a 10-day break before starting to go on easy runs again.
During the first few runs back, I noticed my hips were incredibly stiff, which was causing me to have difficulty running with a normal stride. Initially, I attributed this stiffness to the combination of residual soreness from a difficult race followed by 10 days of living a pretty sedentary lifestyle.
These easy runs caused me to feel achy all day long, quickly escalating to the point of having difficulty getting in and out of the car. I began to dread running because I knew the pain it would bring for the rest of the day. I continued to rationalize the pain as stiffness and tight muscles leftover from the race and truly believed it would dissipate after a few more "shakeout" type runs.
---
Recognizing an injury
After a week, I realized the pain in my hips was growing worse as it began to consume a large part of my thoughts throughout the day. The pain also began to subside in my right hip, but progressively worsened in my left hip. I have a history of bone stress injuries, and as soon as my hip pain began to wake me up at night, I knew this was more than just tightness.
Once I recognized the mysterious hip pain as a bone stress injury, the decision to take time off was easy. In hindsight, all of the signs of a bone injury were present, especially considering my history; however, for some reason it took me multiple weeks to recognize the source of the pain.
I can now see there were likely mental, emotional and biological factors that prevented me from seeing the injury for what it was. As I mentioned earlier, coming off so many months of running without injury left me feeling invincible. Joe helped me increase mileage in a safe way and helped me stay on top of fueling (both during runs and overall). Because I did things "the right way" in the spring, elements of denial caused me to focus on the aspects of the pain that didn't feel like a bone injury, rather than the parts that did.
On top of that, I had minimal hip pain during the 10 days of rest after Broken Arrow. I was sore and stiff all over, but my hips were not any worse than other areas of my body. I now know that recovering from ultras can take weeks, and more serious injuries can hide while other areas of the body heal. Since Broken Arrow was especially grueling (my first race at altitude, over 10k feet of vert, rocky terrain), many of the bone injury signs were likely hidden by other aspects of lingering soreness from the event.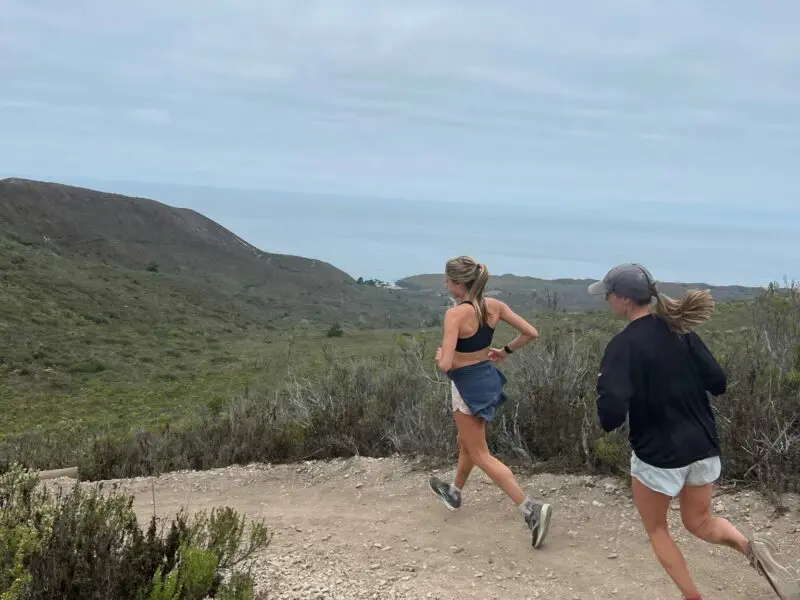 ---
Starting to heal, physically and mentally
After another few weeks of total rest, my hip healed enough to start mountain biking again. Getting a taste of the PNW summer mountain sights and smells that I had been longing for helped me cope with my injury. During this time, I also began to remember how good it felt to feel good. Towards the end of the month, I could do most activities pain-free, and began to reap the rewards of rest.
Six weeks away from running came, and for the first time I can ever remember, I was not excited to go for a run. This was a very foreign feeling to me, as I am normally over-eager to go for a run after taking so much time off. This time, my heart just wasn't in it and my motivation felt lower than ever. In hindsight, I think part of me was scared to put myself in a position to get hurt again, and another part of me just felt uninterested.
The sport of running had hurt me physically and emotionally, causing me to feel hesitant to give it another chance. Was it worth it to go down this path of training and racing again, just to experience another injury?
After contemplating so many doubts, I decided I would compromise and start going on walk-runs for time rather than mileage.
I focused on making these occasions fun by going out with family and friends who I normally don't get to run with. Running with others helped me take my mind off of my hips and helped me to relax and have fun without looking at my watch. This is a strategy I have used in the past, and I find that it makes it easier for me to listen to my body and go at a comfortable pace.
I laughed at how humbling it was to go from one run being an epic 31 mile vert-heavy race to the next run being a 20 minute walk-jog. Both felt hard. Both are hard.
Injuries are always a good reminder that running is so relative. Going on walk-runs helped me shift my focus from what I could not do to what I could do. Every time I am injured, I am reminded that just putting on shoes and stepping out the door is a victory.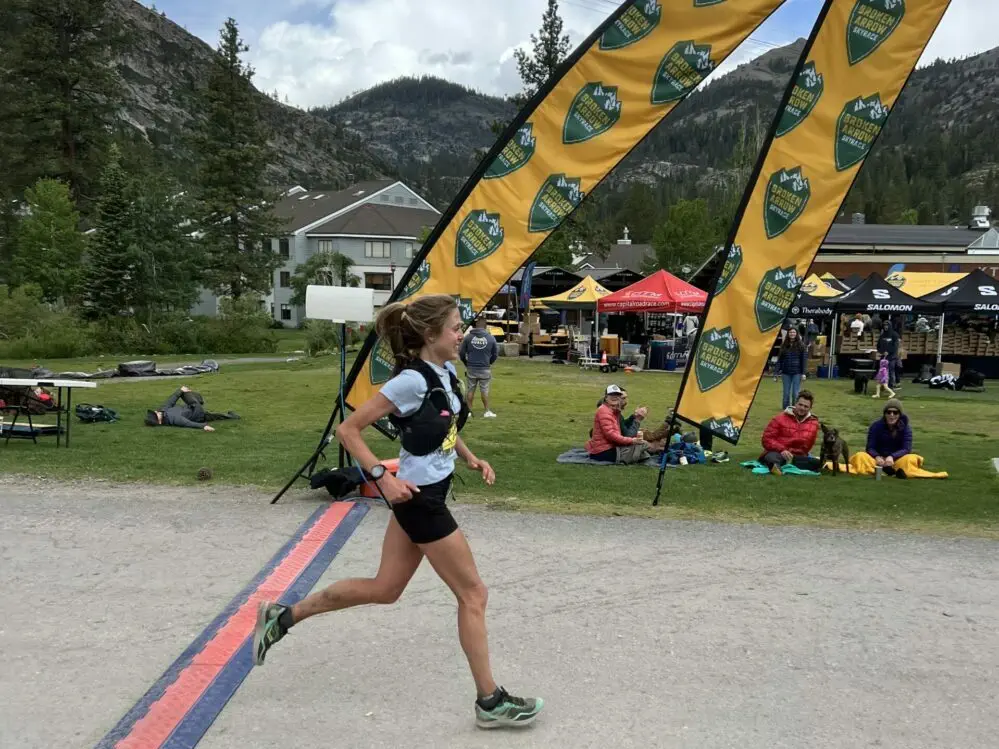 ---
Smarter, faster, stronger
As I continue to work to build up my stamina after taking such a long break, I am trying my best to remain focused on enjoying each day for what it brings. My goal for this injury comeback process is to continue to listen to my body and to integrate more strength training into my weekly routine.
In the spring, I forfeited going to the gym so that I would have more energy to run and fresher legs for big climbing days. At the time, I felt like my body could not handle lifting weights and also run enough mileage to compete at a high level. In hindsight, I wish that I would have stuck to a consistent gym routine, at least as a form of injury prevention. I am pretty confident that I could have achieved the same outcomes in races if I had continued to lift and consequently sacrificed a few miles or climbs.
During my first season of racing, because training/racing was so different then what I had done in college, I lost touch with things that had helped me perform well in the past and got caught up in trying to do what I perceived everyone else to be doing. Going forward, I hope to develop the confidence to incorporate elements I know work for me into my training, regardless of what others do.
I also hope to give myself more grace and slow down, change the training plan, or take a day of rest when I feel run down, whether it is mentally or physically. Although I am passionate about competing, I am reminded by this hip injury that nothing is more important than my health. Moving forward, I want to be more conscious of playing the long game and shift my focus towards a life of exploring on my feet.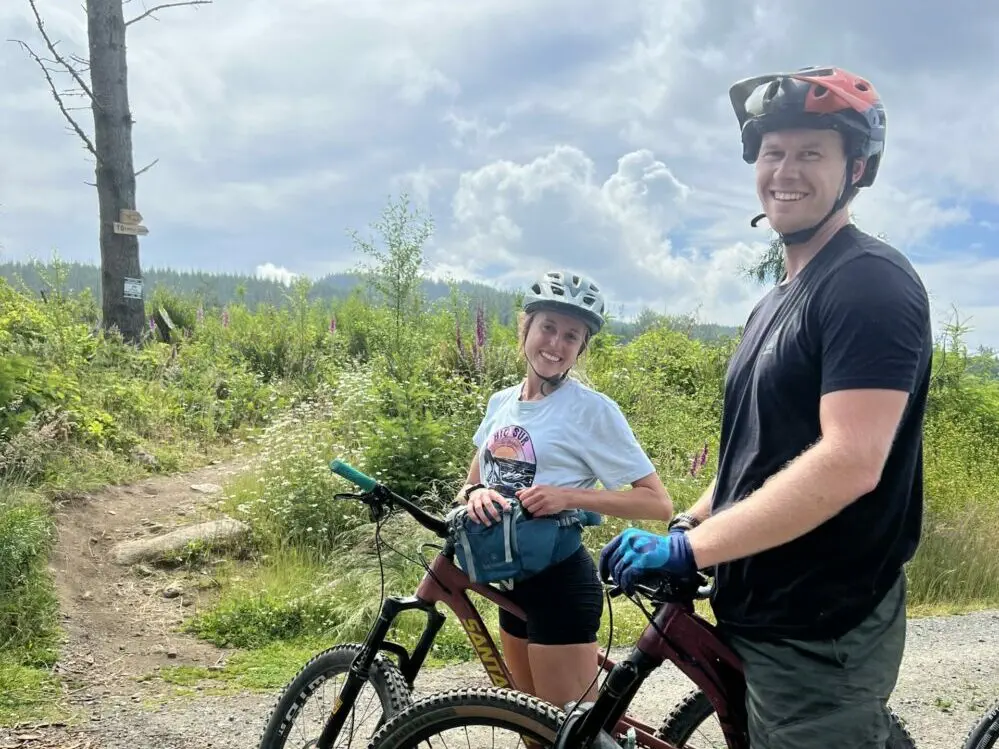 ---
Tips to stay injury-free
So, can I guarantee that I will stay injury free? Probably not. I'd be making a lot of money if I had that answer! But, I am committing to myself to:
Two quality lifting sessions per week

Developing the courage and self-confidence to speak up when I feel like I need a rest/recovery day instead of a workout

Incorporating more form-based drills and strides after runs during the week to work on my form
What are your secrets to overcoming and preventing injuries?
---
---
This post contains affiliate links. I earn a small commission on sales via these links at no additional cost to you. If you'd like to support me, please purchase products through the affiliate links. Thanks!